Kittens find help before it's too late and stick with each other
The Chatons Orphelins Montréal rescue center in Canada recently stepped in to help a group of cats that were in a family home on the outskirts of Montreal because the family could no longer care for them. When the rescue center was informed that four other little kittens from the same family needed help, they sprang into action immediately.
Two volunteers, Miléna and Stefany, found out about the plight of the kittens and came to the place. After an hour and a half drive, they were able to take the four kittens to a safe place to care for them.
Celine Crom, founder of the rescue center told Love Meow :
"The daughter of the family told us that her mother had returned to foster three cats, and that the kittens had to go."
Kittens find help before it's too late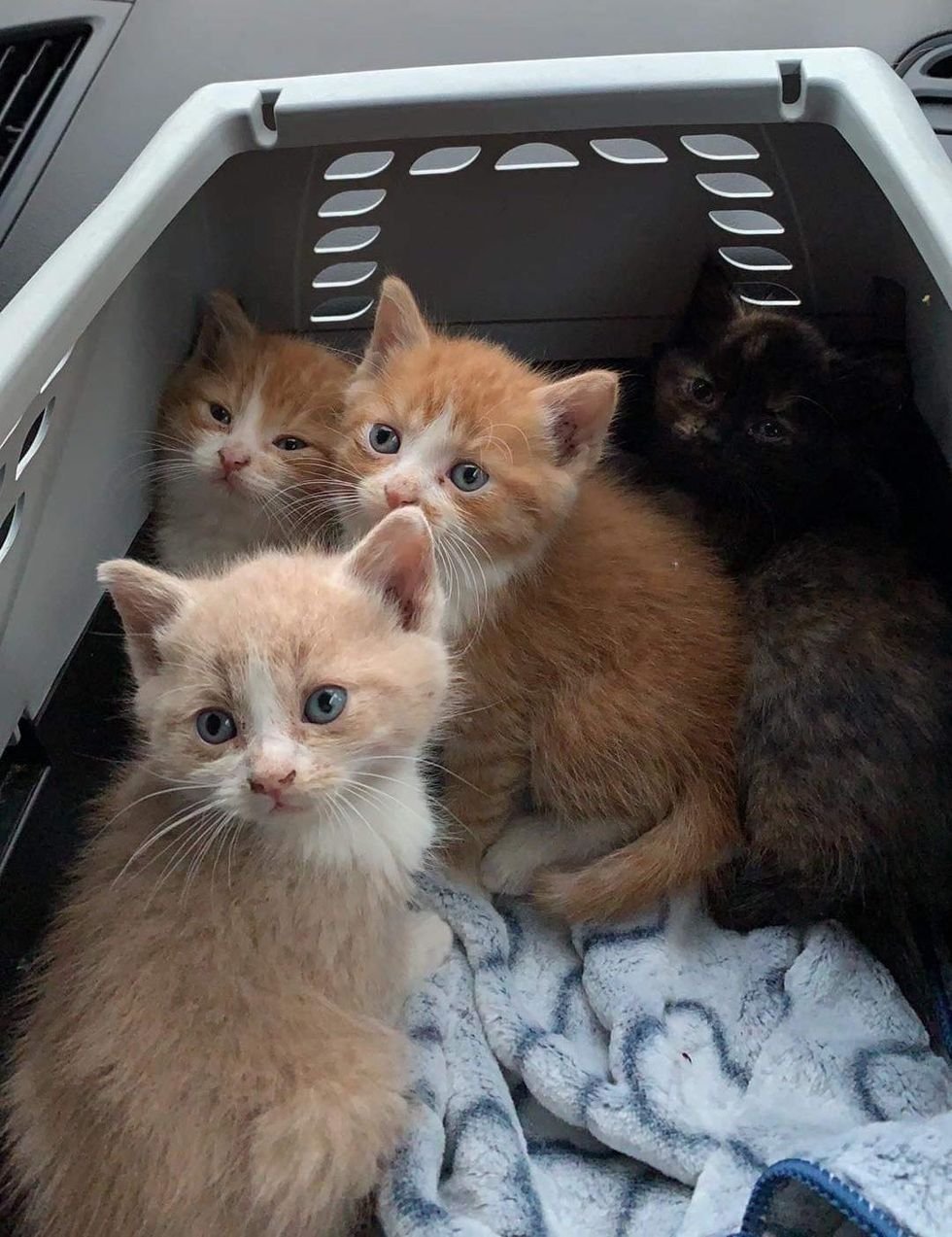 As the family reported that they wished to keep the adult cats, the rescue center immediately offered to help spay and neuter them, so that the cycle can be stopped and the cats can lead a peaceful life with their humans.
Celine tells:
"The kittens were just five weeks old when they arrived. There are three boys, Binx (orange), Spritz (orange) and Volt (beige), and a girl, Britt (tortoiseshell). They were underweight and needed treatment. for the parasites.
The kittens snuggled up during their journey to their new life. Little Britt squeezed in between her siblings for a little extra "protection."
After a medical checkup, they headed to their foster home. There, Manon and Anais, foster volunteers, cleaned the kittens and began working on the weaning process.
Already installed in their foster home, the four cats quickly came out of their shells. They used to do everything together, it was normal to see them take a nap in a knot of hugs and they rarely left the group.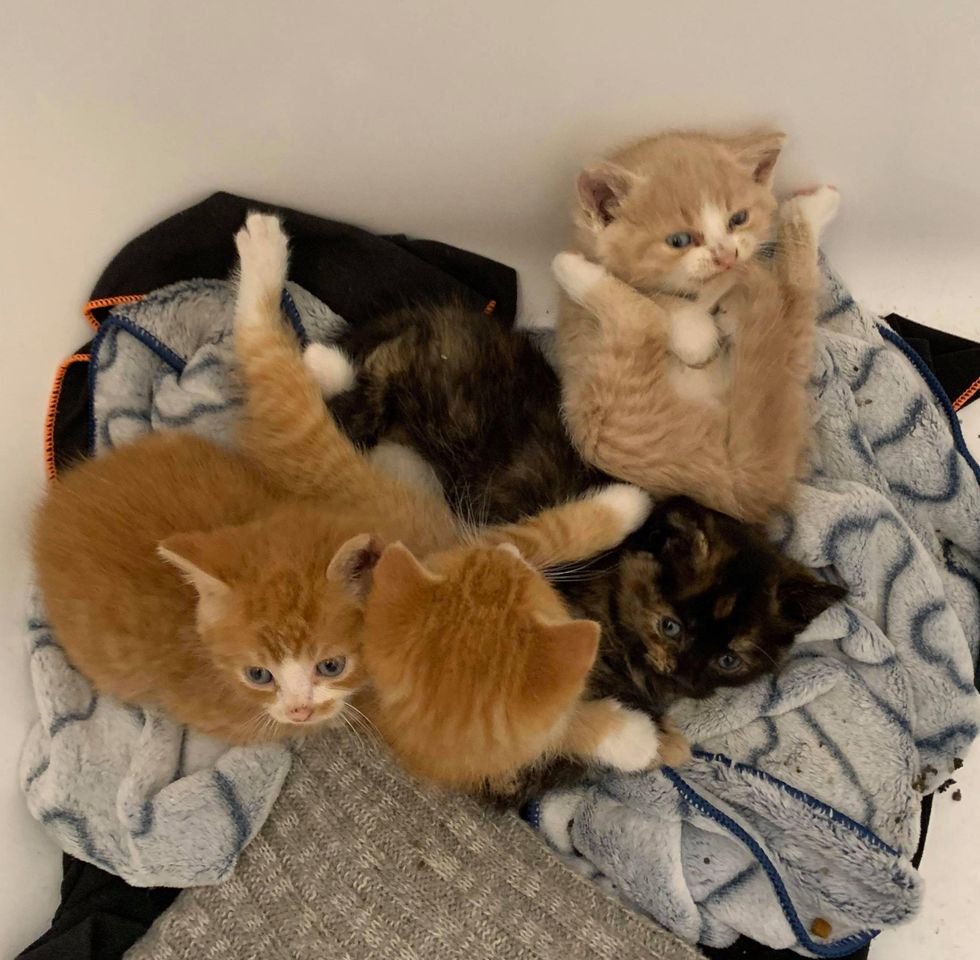 When the kittens felt safe and in good hands, they began to seek the attention and affection of their humans. Little ones enjoy sitting in a warm lap or snuggling into their foster mom's arms for a few cuddles. They like to do everything as a team, and are rarely seen away from their siblings.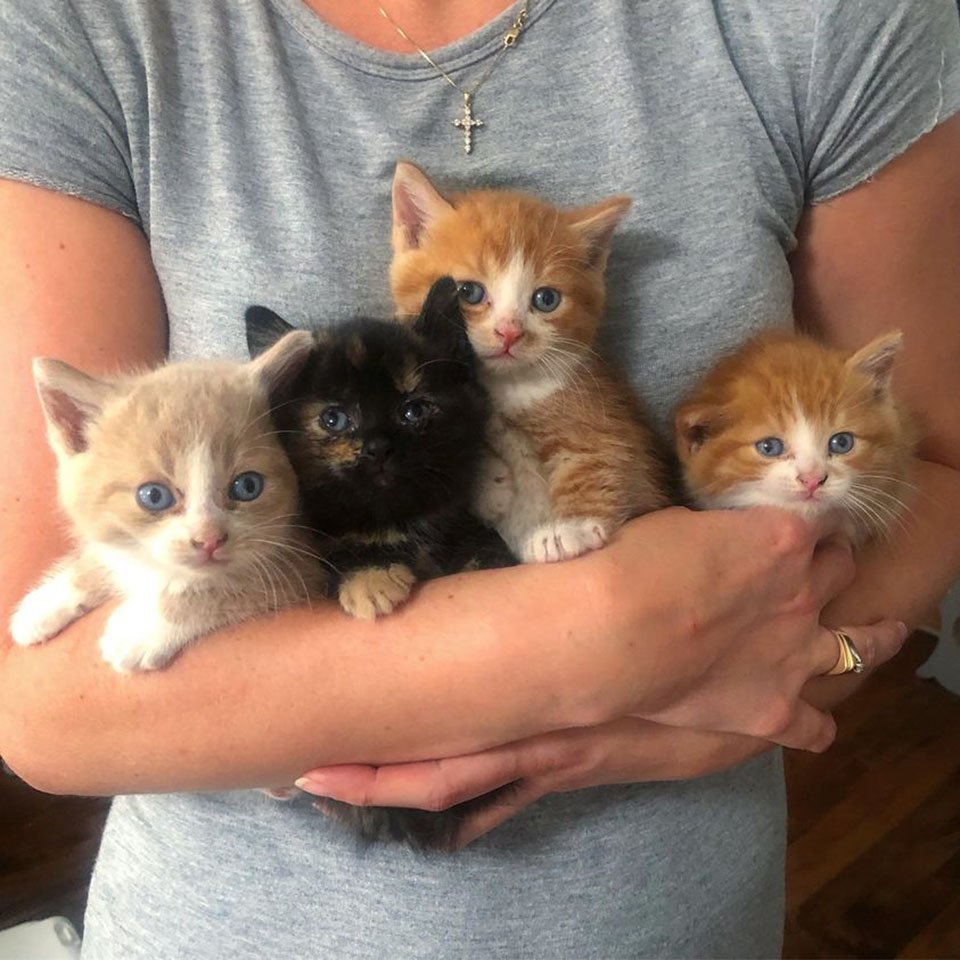 Thanks to volunteer care, medical attention, good food and lots of love, the kittens are thriving in their foster home, filling the place with lots of purrs and meows; feline entertainment is always the order of the day.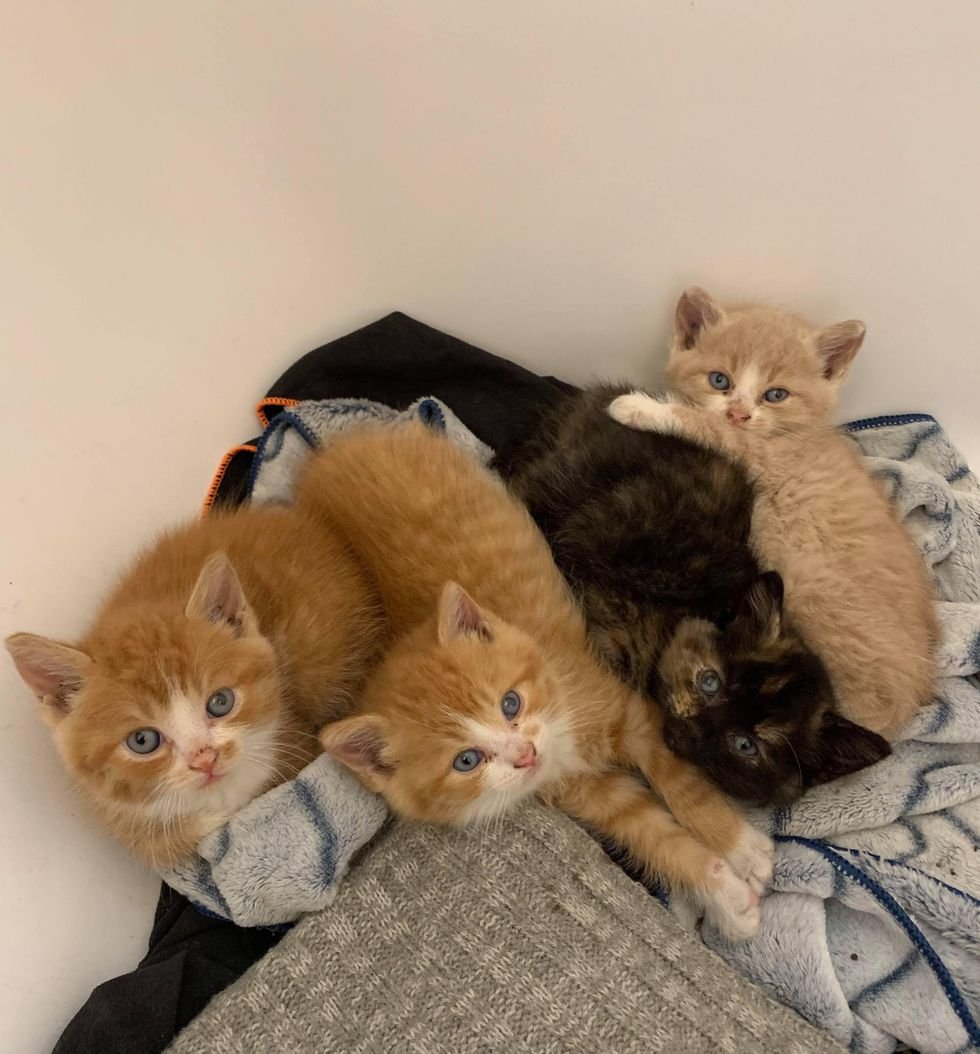 The rescue center hopes that when the kittens are old enough, they can be spayed and eventually find their forever homes.
You can learn a little more about the work of the rescue center and the case of the kittens by visiting the Chatons Orphelins Montréal Facebook account .