Family adopts oldest cat at shelter for 101-year-old grandmother looking for older companion
Young pets not only require time and a lot of dedication, but they are also very demanding of their owners and want to be the center of attention. On the other hand, older animals are calmer, easier to care for, and generally have already been trained.
Because of this, people who want to adopt are often recommended to take home an older pet, as it is easier to care for them. Unfortunately, people continue to choose young animals, causing the older ones to stay in shelters for a long time waiting for a family.
However, a few days ago a rather special event occurred involving the oldest cat from an animal shelter located in North Carolina, United States.
Family adopts a 19-year-old cat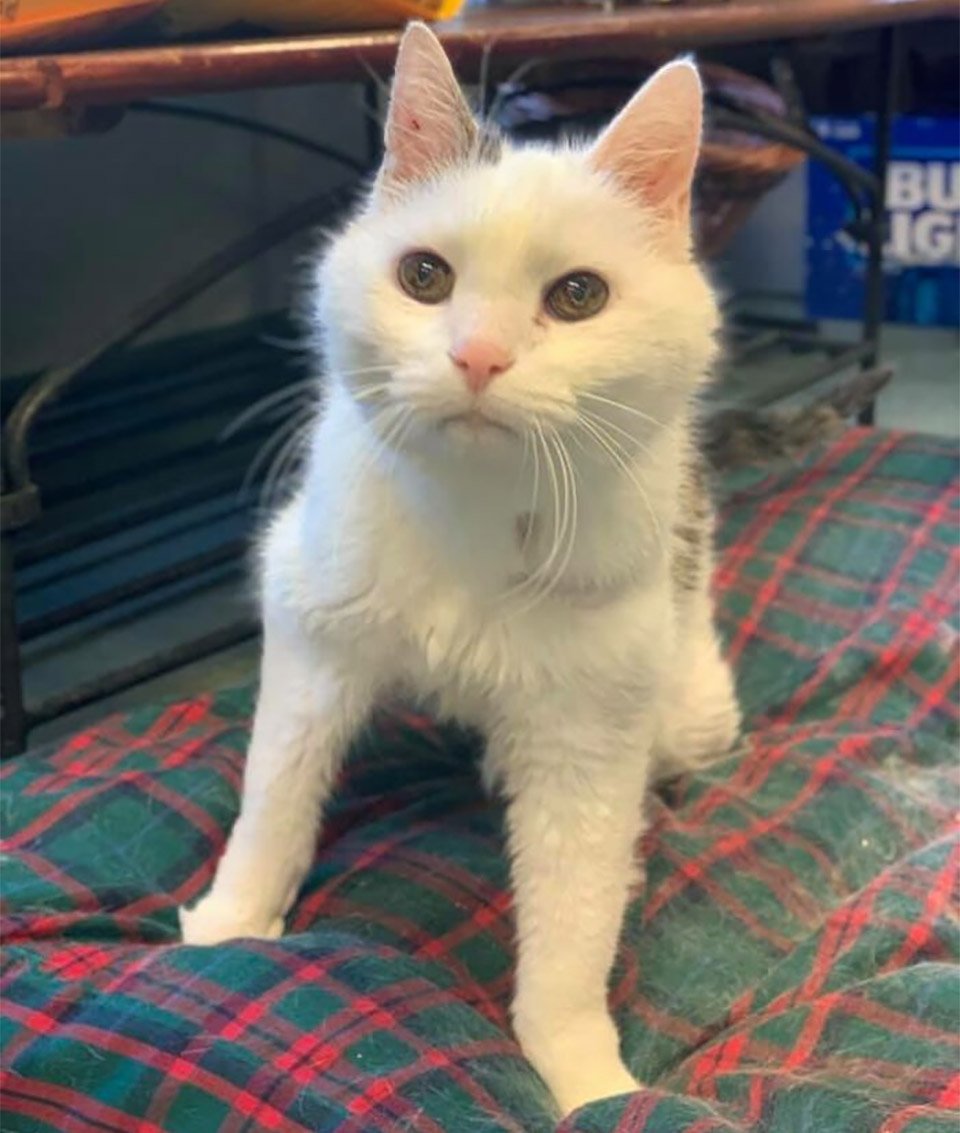 The 19-year-old cat named Gus unfortunately came to the shelter after his owner had to leave him because he could no longer care for him.
According to the Humane Society of Catawba County , Gus proved to be very special, friendly, and since he arrived he stole everyone's attention.
But, despite her cute personality and stealing the hearts of all the shelter workers, no one imagined that she would find a home so soon. The lucky cat managed to be adopted by a family after spending only a month at the shelter.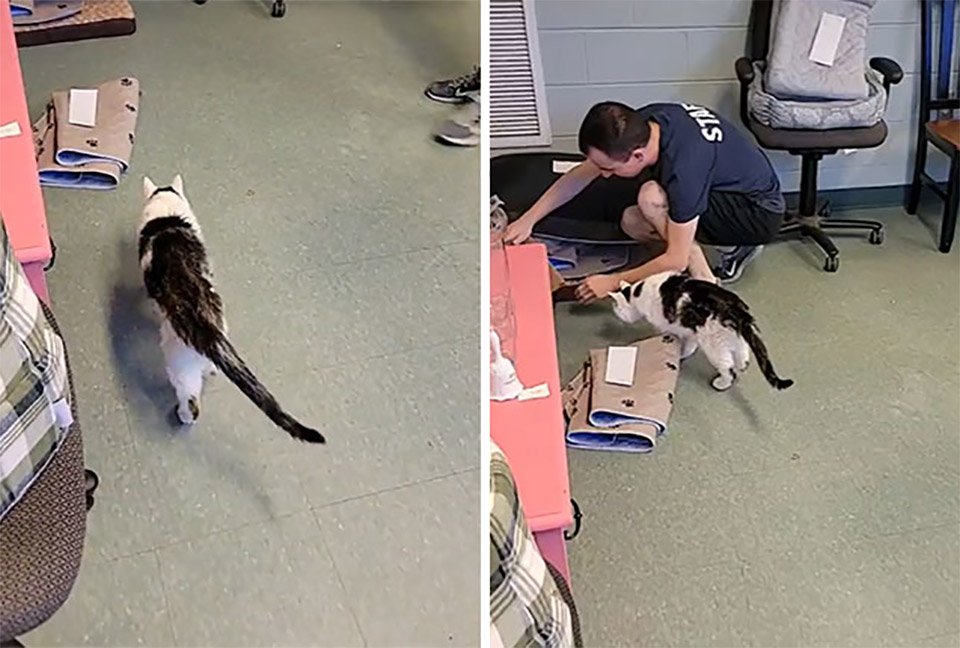 The 101-year-old grandmother named Penny was looking for a new pet, her previous cat having passed away, but she wanted an older companion. So when they met the adorable Gus at the shelter, they knew he was the one to fill this beautiful place in the family.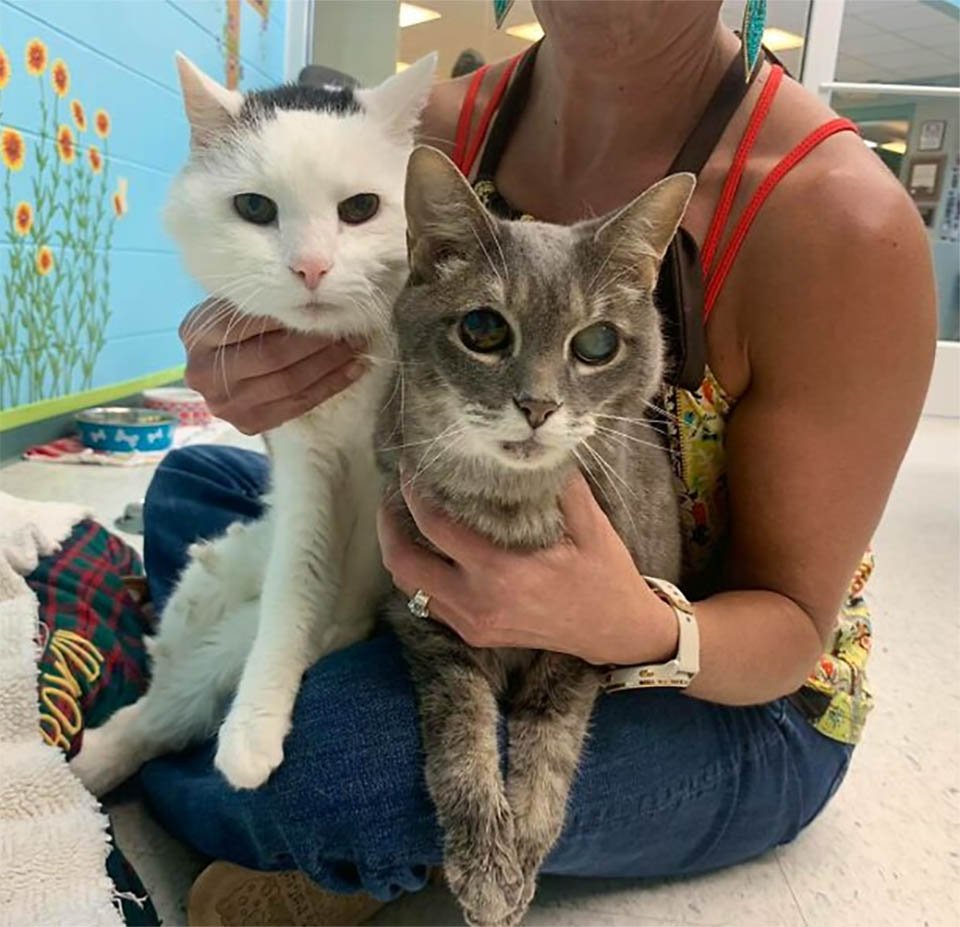 Apparently being a senior cat didn't make it difficult for him to find a new home, and on the contrary was exactly what helped him find one. Grandma's adoption application was not long in coming, and the shelter only wished them good luck.
The shelter commented on Facebook :
"Our [hearts] are full with this beautiful adoption. Our 19-year-old great-grandfather PAW (133 in human years), has found the loving arms of his new mom, who is 101 years old ».
When he got home, Gus and Penny clicked instantly, and they immediately formed a beautiful relationship, as if they knew they needed each other. Gus quickly adapted to all corners of his home and began to walk around the house, like a true king.
Now, the adorable cat is very happy enjoying his new home, and he usually spends his time watching the squirrels through the window.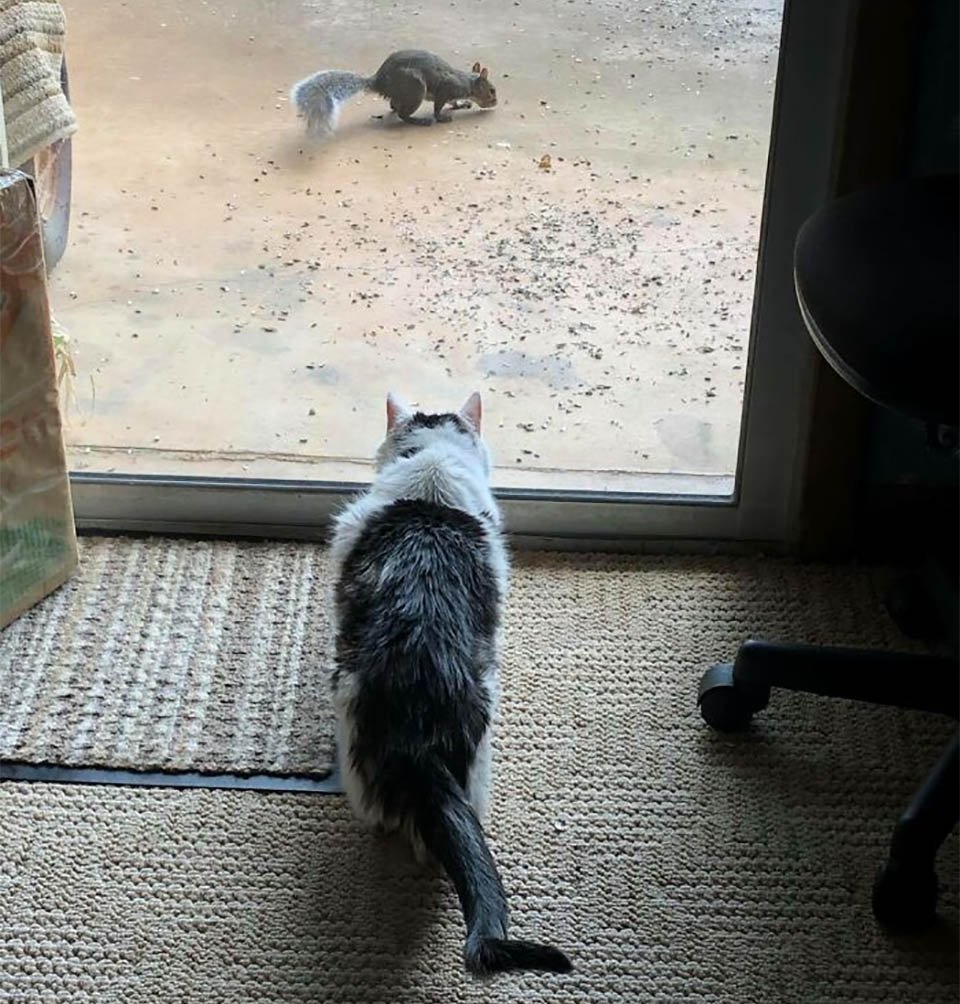 Penny wanted a new life partner, and luckily she decided to adopt Gus as she knew he was the right choice.