Cat with a rare condition is happy when he and his best friend are adopted
Toby, an adorable and peculiar 8-year-old kitten, suffers from Feline Cutaneous Asthenia (FCA), a condition in which a cat's skin is very fragile, loose, and easy to bruise, also known as Ehlers-Danlos syndrome in humans. This condition gives the cat a unique and striking appearance.
When Georgina and her fiancé Christopher Lardner first met Toby, he was huddled in a corner of the shelter, hiding behind his best friend, another feline named Quinton. But that didn't stop the couple from falling for the sweet shy kitty.
Georgina told Love Meow :
"It means that your body is not producing collagen correctly. It doesn't heal as well as it should and scars very easily."
Cat with a rare condition is happy when he is adopted with his best friend
Georgina tells:
"I saw them on the RSPCA website and fell in love instantly. When we met them, they were both terrified and huddled right in the back. Toby hid behind Quinton the whole time, shaking. I couldn't even touch him because he was so scared ».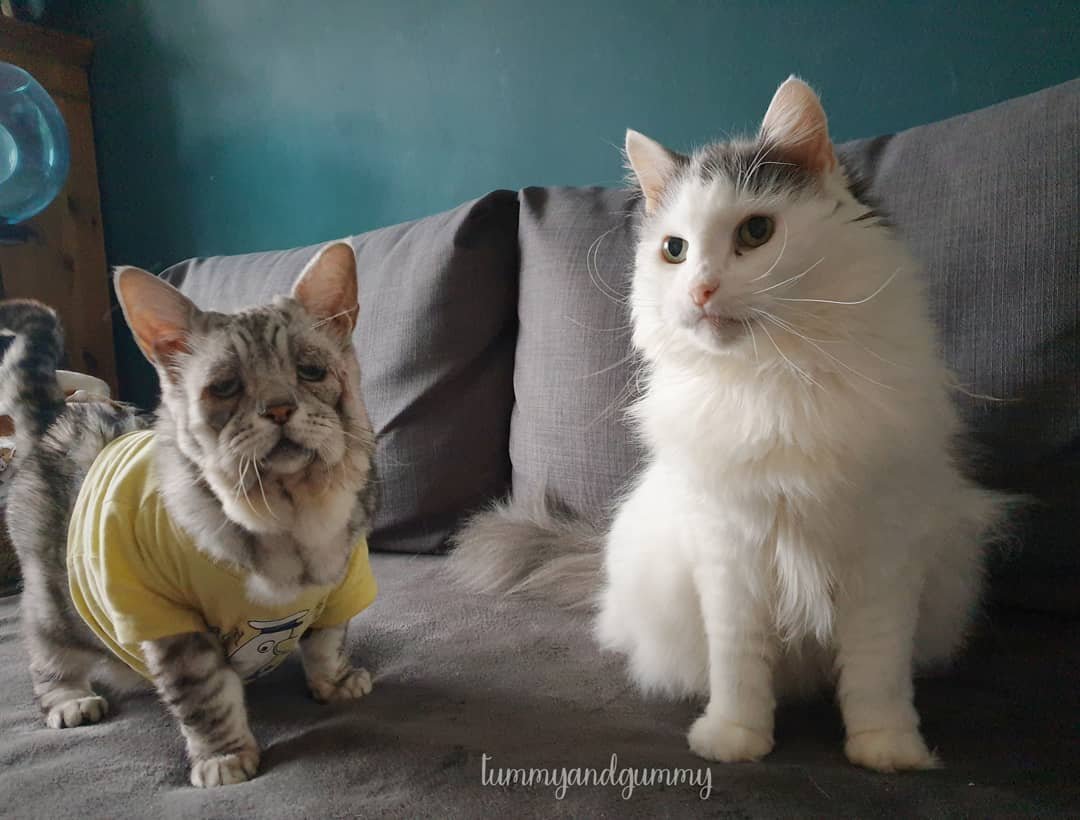 When the kittens arrived at the shelter, they were both in bad shape. Quinton had to have all of his teeth removed and Toby had some removed as well. The kittens were always together at every step. That was how the shelter knew immediately that they needed each other and that they had to find a home together.
When Georgina saw their sad little faces, she knew immediately that she would take them home together. The couple filled out the paperwork and officially made them part of their family. The first few weeks, Toby took refuge with his brother in a hideout in his new home.
The woman added:
"We will always take care of them and give them all the love and security they need."
Toby felt safe around Quinton and followed him everywhere. As Quinton became more secure in his new home, Toby came out of his shell. Little by little he began to explore the place, but always behind his best friend and protector.
Georgina said:
"We had to feed them under the bed and they wouldn't come out unless we were out of the house or sleeping. Over time, they began to trust us, but it was slow."
As time went by, Toby became more comfortable in his new home. So one day he decided to seek the affection of his new parents and even discovered hugging. Now whenever Georgina was in the kitchen Toby would come running over to see what Mum was doing and hoping for some sweets.
Georgina tells:
"He is so playful and full of life. To see the difference with the sad and scared boy we adopted is just amazing."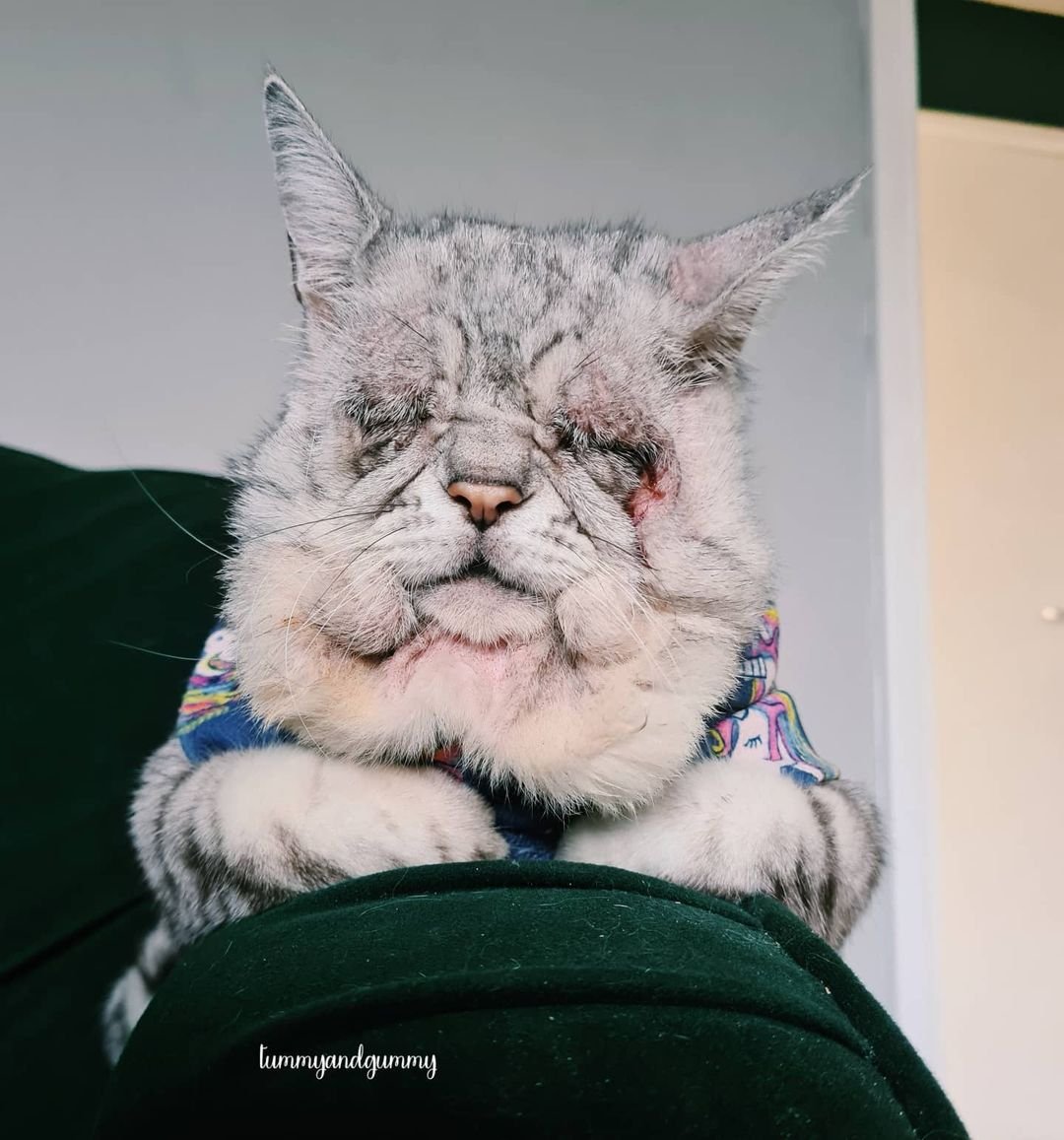 Georgina added:
"Quinton is a great big brother and takes care of Toby, cleaning him up when he gets hurt and waking Dad up for our breakfast. They wait at the window for us to get home and run to the door when they see us. They are very playful and fun. They bring a lot of life to the place."
Sadly, Quinton passed away two years ago, but his family remembers him as the most perfect angel that ever lived. The feline reminds them every day how complex, intelligent, intuitive and compassionate animals are.
For his part, because of his condition, Toby requires constant special care to keep him healthy.
Georgina says:
"We try to manage this by clipping her nails, keeping the house clean, and trying to avoid scratches. We feel very lucky that Toby's condition appears to be fairly mild."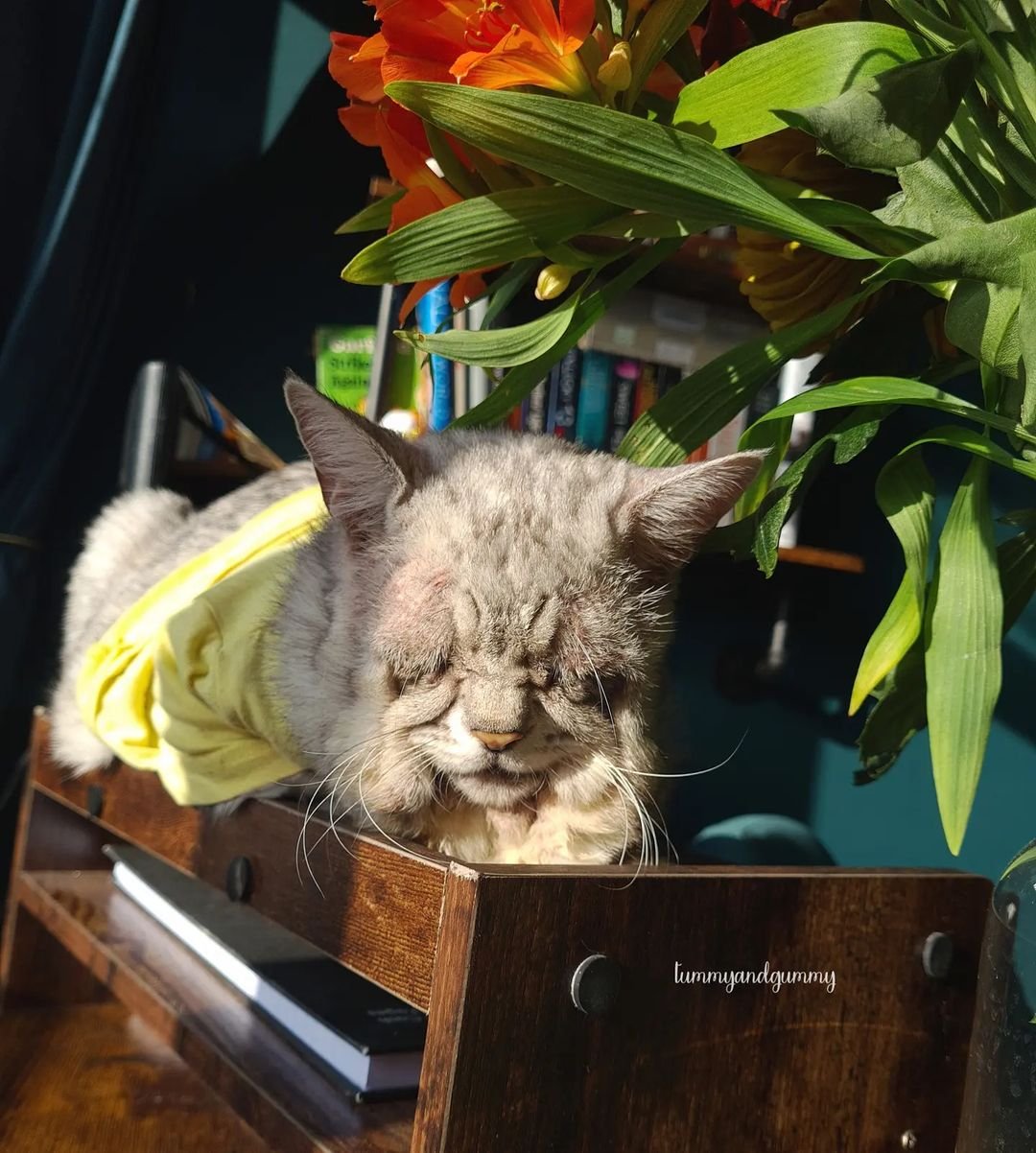 Georgina and Christopher hope that Toby's story will help raise awareness about his rare disorder, and also that people will decide to adopt cats with special needs.