Dog overcomes fear of snow to see her best friend
In October 2020, Emily, Justin Thomas, and their dog, Pax, moved into a new home. Everyone was happy, but Pax was excited to have a big yard. Plus, he had amazing new neighbors to meet, especially since the next door welcomed a new dog named Penny.
For the friendly Pax it was love at first sight, and he was very happy to have a four-legged friend to play with all day.
Emily told The Dodo :
"When Pax and Penny met in March 2021, she was only around 3 months old, but they still played well together."
Dog overcomes fear of snow thanks to her friend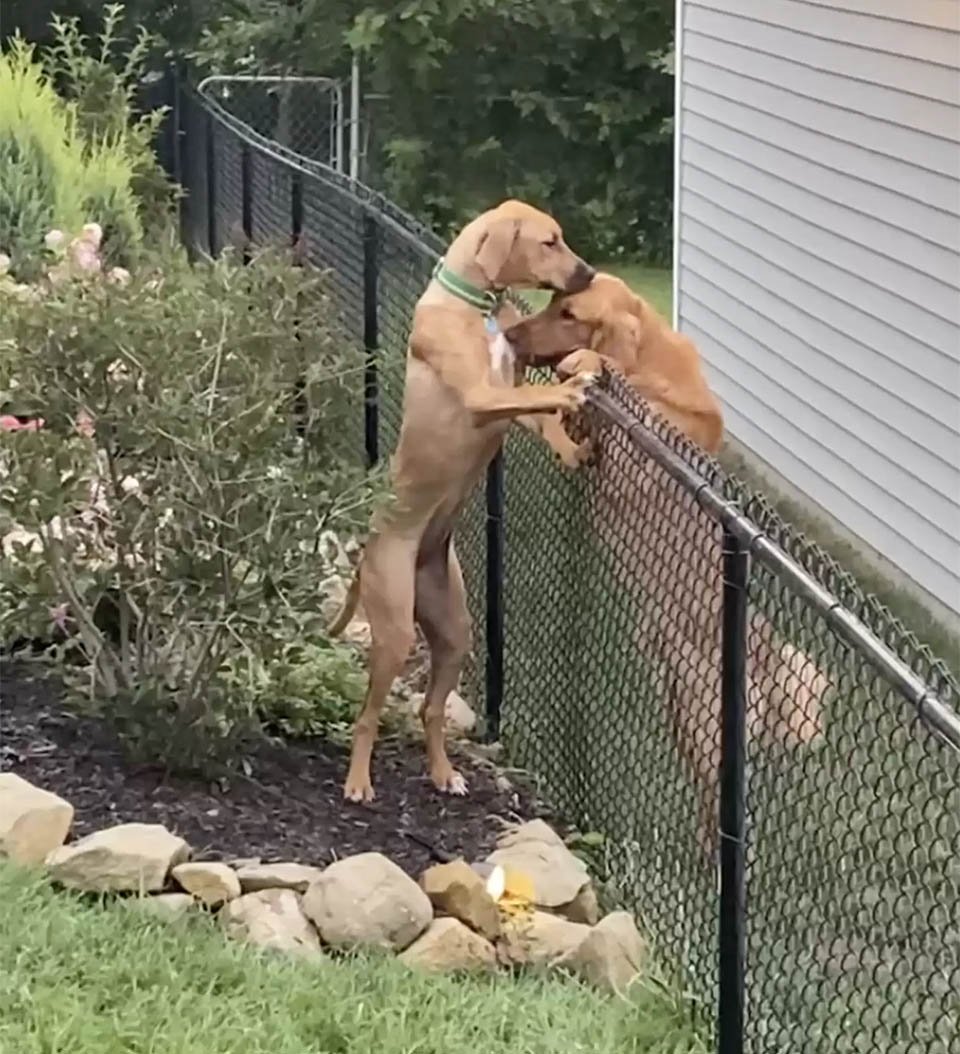 The neighbors fenced off their garden, but put a gate in the back so that Pax and Penny could come together to play.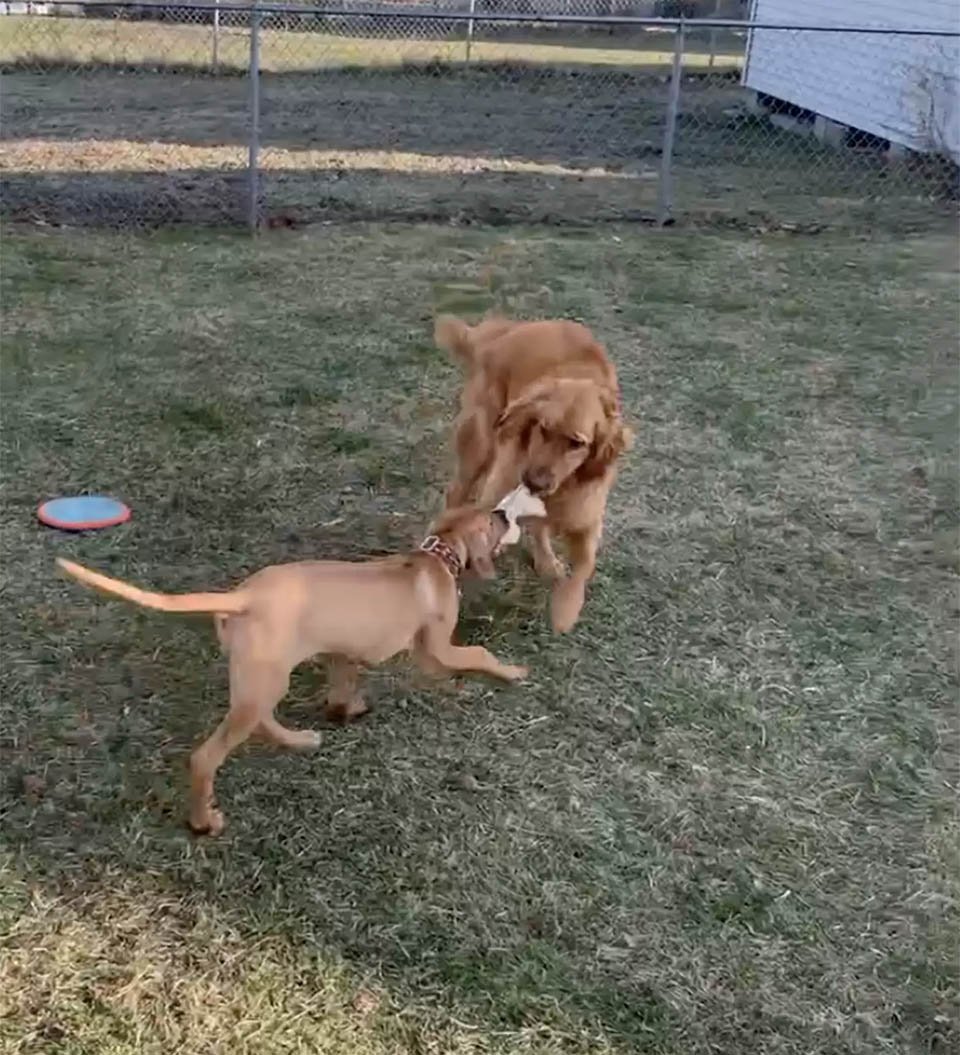 Since then, Pax started looking for her every time she went outside, and when she got to the fence everyone would look out the window to see them wave and kiss. Pax and Penny greet each other and share kisses over the fence every day or whenever they go out, but they don't miss an opportunity to do so.
Also, they share their toys on the fence, and sometimes play tug of war over the fence with a rope toy.
Their parents make sure to bring them together to play, even if it's in their respective backyards. Nothing could keep them apart, until the snow came.
Emily added:
"While Pax loves the snow and will lie outside in a bunch for as long as we let him, Penny is not a fan of snow or rain."
So when it snowed heavily in winter season, Penny was not happy and really didn't want to go out, leaving her friend alone.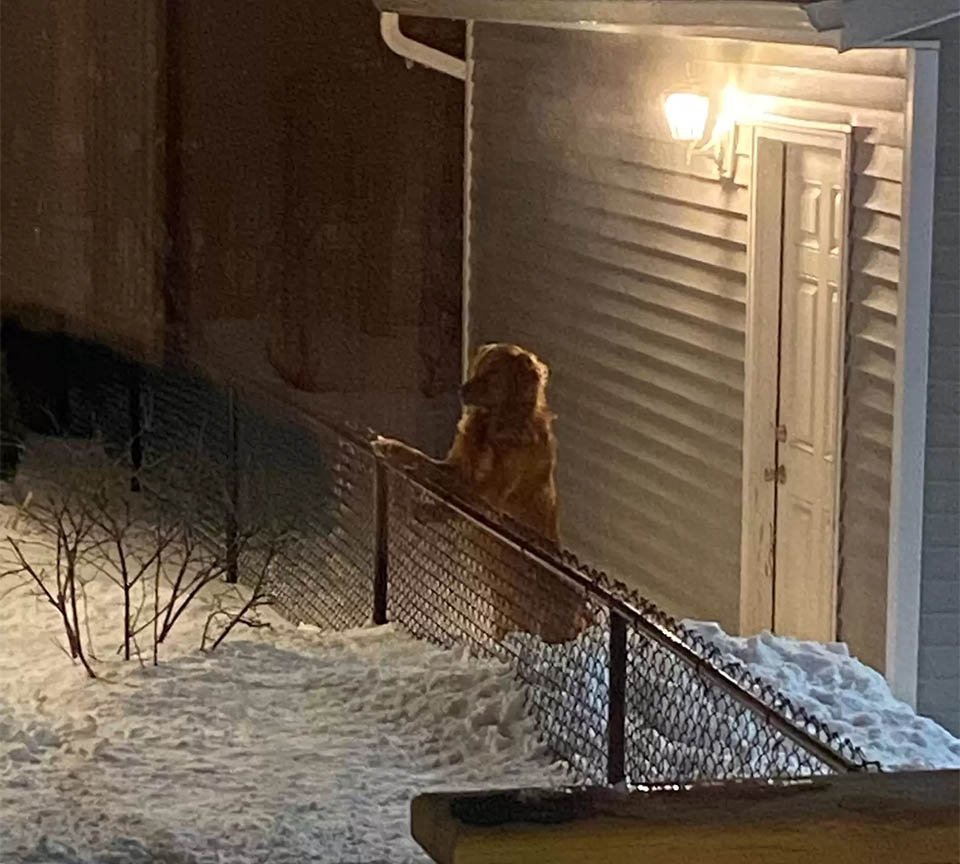 Pax was heartbroken, he would stand on the fence for a long time waiting for his friend to come out of her house, he was clearly missing her a lot. The dog did not understand why Penny was not there to greet him as usual, he believed that they had been separated for no reason.
On the other hand, Penny's parents realized how sad their friend Pax was, so they came up with a plan to help them.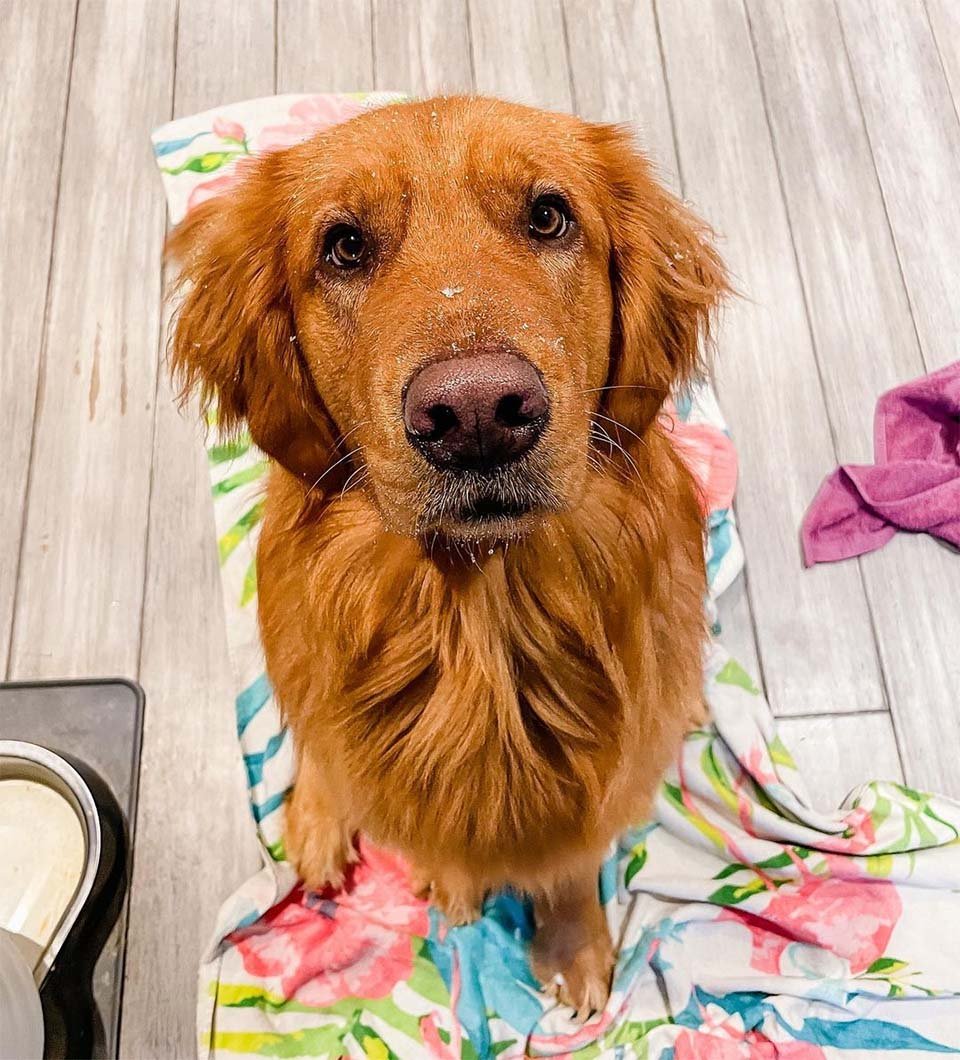 The neighbors decided to cut a path for Penny through the snow from her house to the fence, to make her feel more comfortable. At first she was very hesitant to do it, but she thought of Pax and she did it for him, finally she returned to her usual place and was able to meet with her friend.
When Penny saw that Pax was fine with the snow, she decided to do the same and in no time she was playing without any fear.
View this post on Instagram
Pax helped overcome all of Penny's fears, and now the couple won't have to be separated again because of the snow.
Emily commented:
"They were super excited to see each other, and once she had Pax to motivate her, she dove right in. They've had dates to play in the snow almost every day since!"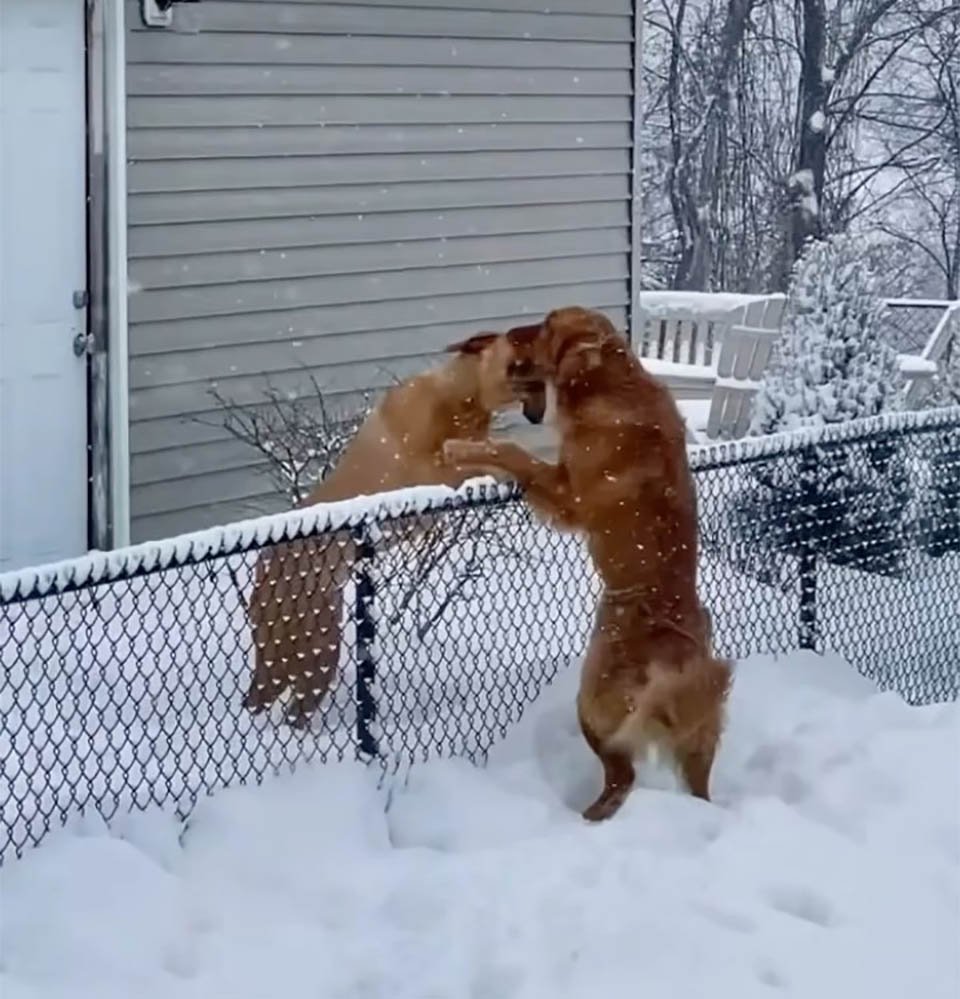 Clearly, Pax and Penny are meant to be the best of friends, and they're ready to make sure nothing gets in the way.