Little bird gets little 'snowshoes' to walk again
A while ago, staff at the California Wildlife Center (CWC) found a small northern mockingbird that had a condition in its legs that prevented it from walking, perching on branches, or even grasping things. The little bird suffered an unknown injury that caused a knot in its legs; Common in young birds. To help him, the wildlife center made something that looked like little snowshoes.
With this design made with cardboard and a bit of adhesive tape, the rescuers sought to straighten the position of the little nightingale's legs so that they would take the correct position.
As Bored Panda explains , before receiving the little "snowshoes" the little bird had to stand on tiptoe, which further injured its legs.
LITTLE BIRD GETS LITTLE 'SNOWSHOES' TO HELP HIM WALK
Duane Tom, a veterinarian at the California Wildlife Center told The Dodo :
"Essentially, we used pieces of cardboard to glue the toes of the paws into their correct position. It usually takes a week or two to use the snowshoes before their legs return to normal.
Thanks to the care of kind-hearted rescuers, the nightingale's legs were restored to the correct position to allow full mobility and he was able to be released back into the wild.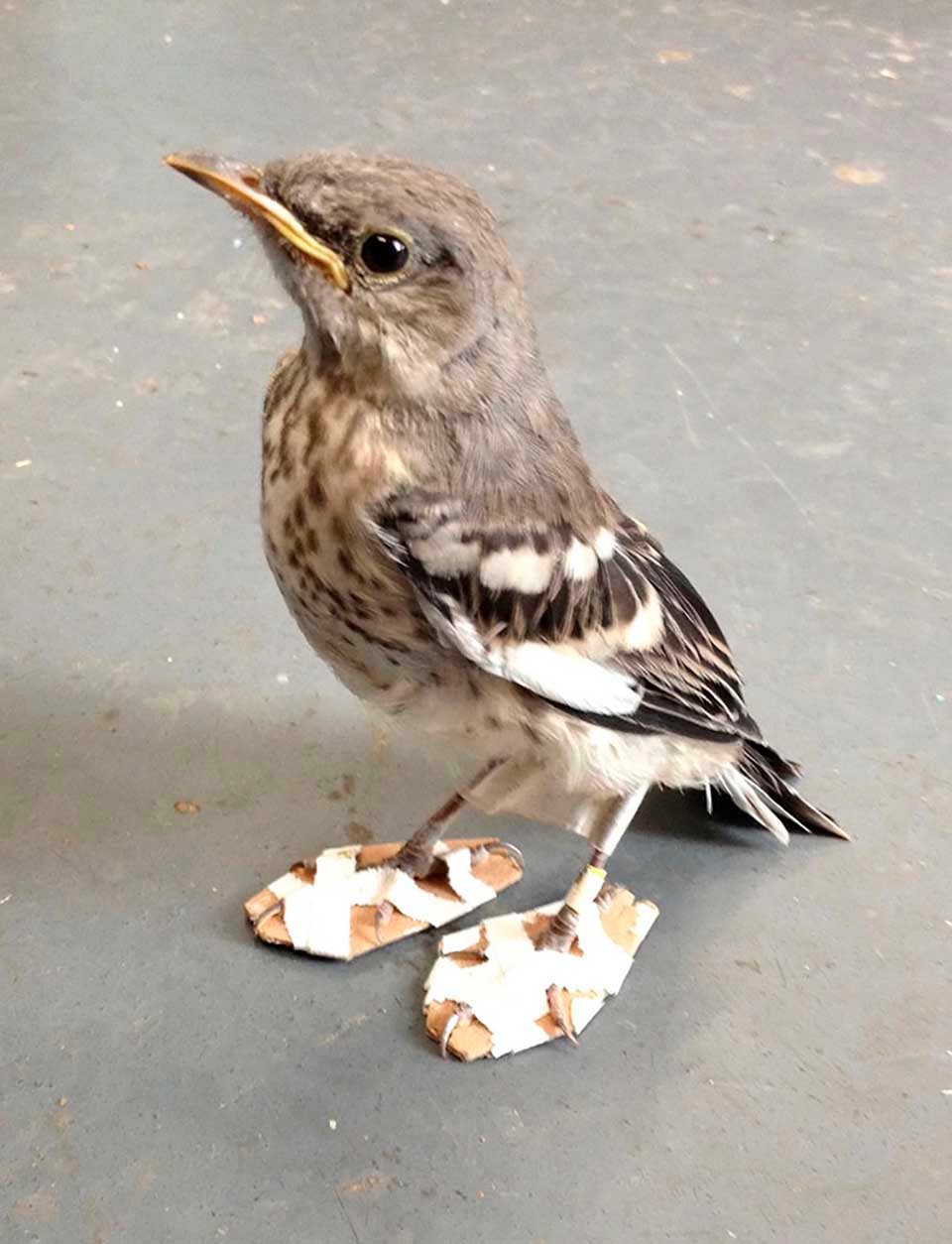 So now you know what to do when you find a little northern mockingbird with crooked legs. Take some cardboard and tape, add creativity, and come up with an amazing solution!
You can learn a little more about the refuge and its work on its Facebook page .