Great Dane Shows His Love By Putting Other Dogs' Heads In His Mouth
Hank has a curious way of expressing his love. He usually puts the heads of other dogs in his mouth, and being so big he can do it without any difficulty. Perhaps, for the Great Dane , this is the best way to show his affection, since it is very similar to what he does with his favorite toys.
Hank came home as just a 13-pound pup, and today he has grown into a giant dog weighing just over 150 pounds. And despite his large size, he has not lost the routine of accompanying his adoptive mother during each nap. He is a puppy in a giant body.
Ryanne O'Donnell, his adoptive mother, explains that when Hank puts the other dogs' heads in his mouth, it's like he wants to hug them.
GREAT DANE SHOWS HIS LOVE BY PUTTING OTHER DOGS' HEADS IN HIS MOUTH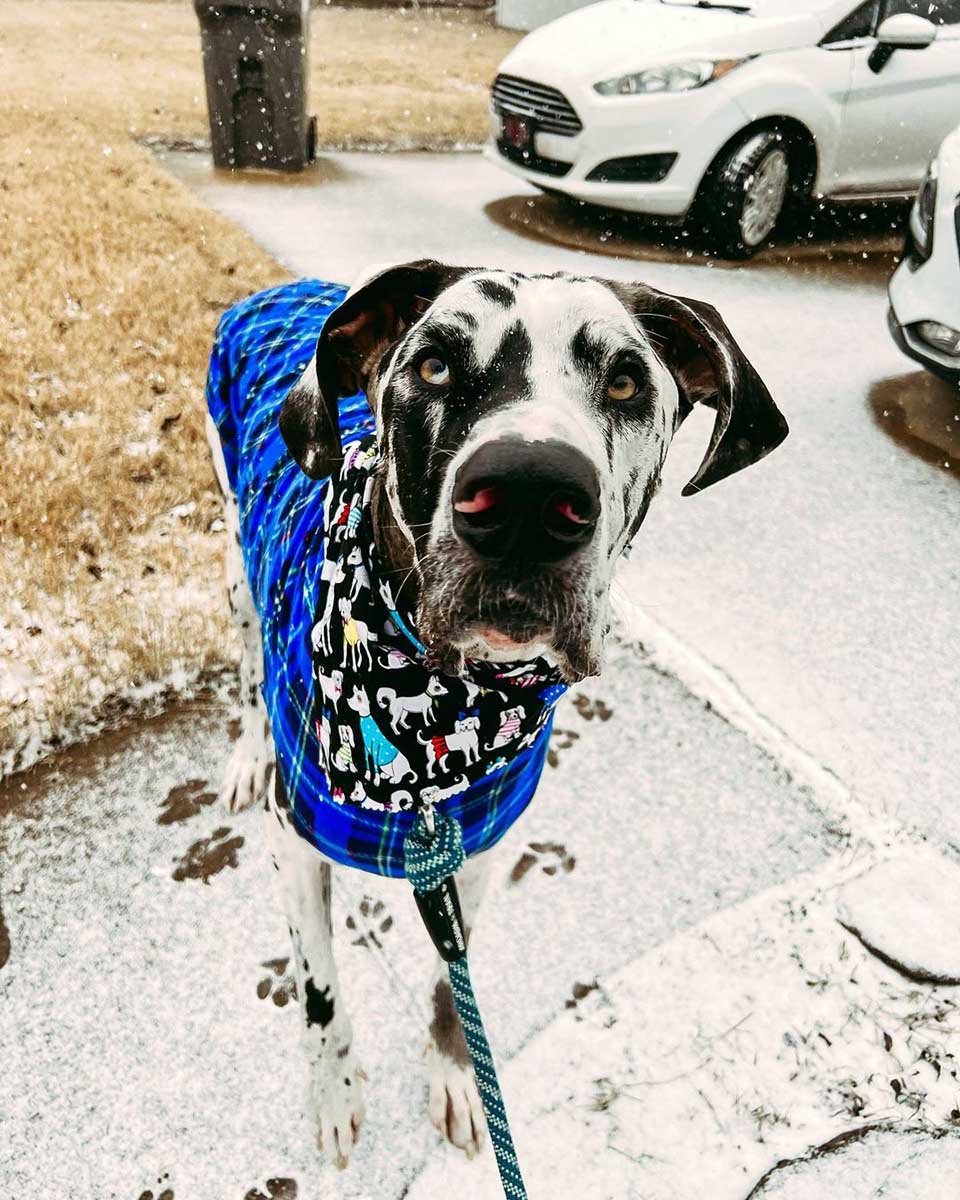 As a puppy, Hank did this, and although at first glance it seems that he wanted to bite, he would never bite or hurt another dog.
View this post on Instagram
Hank is such a gentle giant that he hasn't even damaged a toy, he just wants to take care of them and have them in his mouth. This sweet boy is a gentle family size and enjoys spending time with his foster brothers, Theo, the cat, and Hercules, the other Great Dane in the family.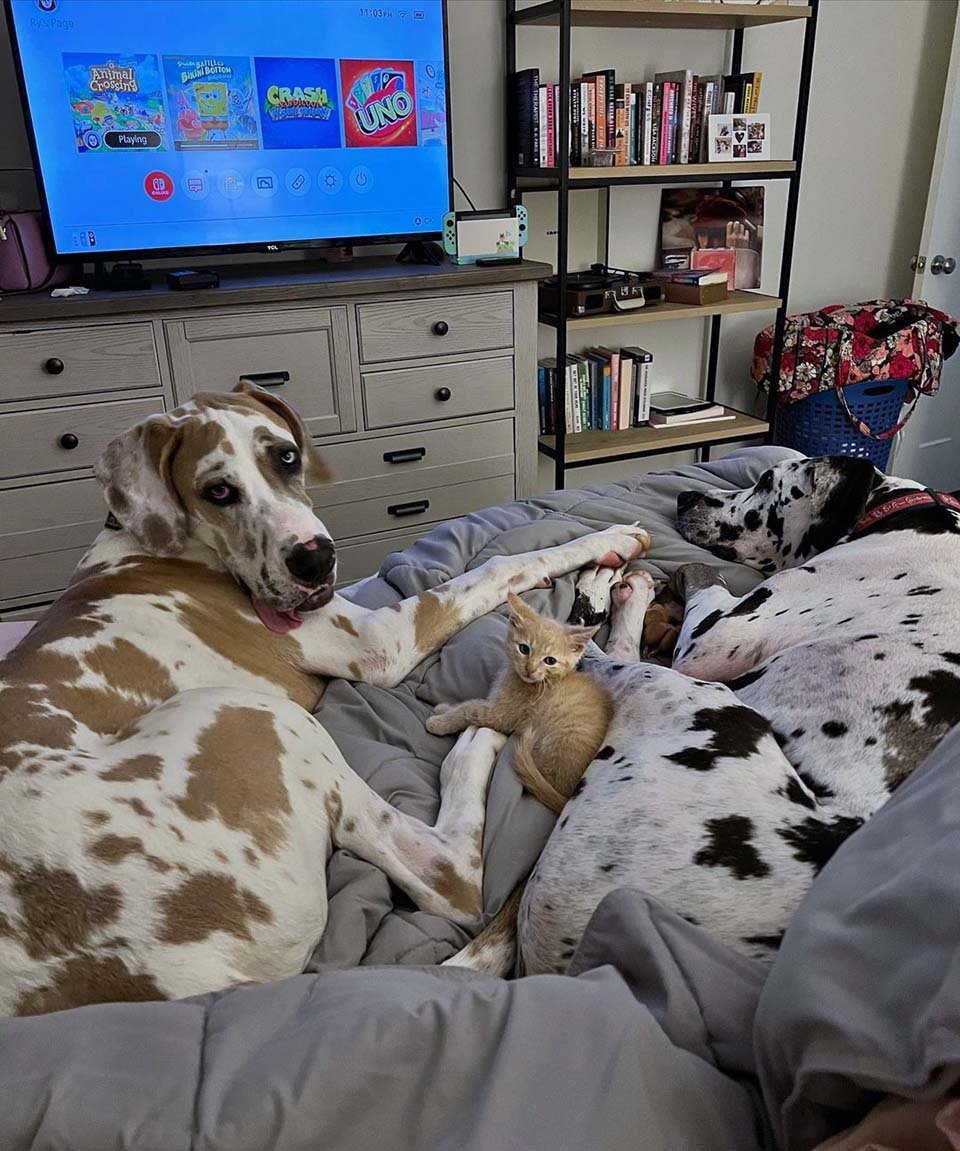 The truth is that Hank loves to make friends, and as a puppy he discovered the most adorable and sticky way to show them his love; giving tender hugs with his mouth.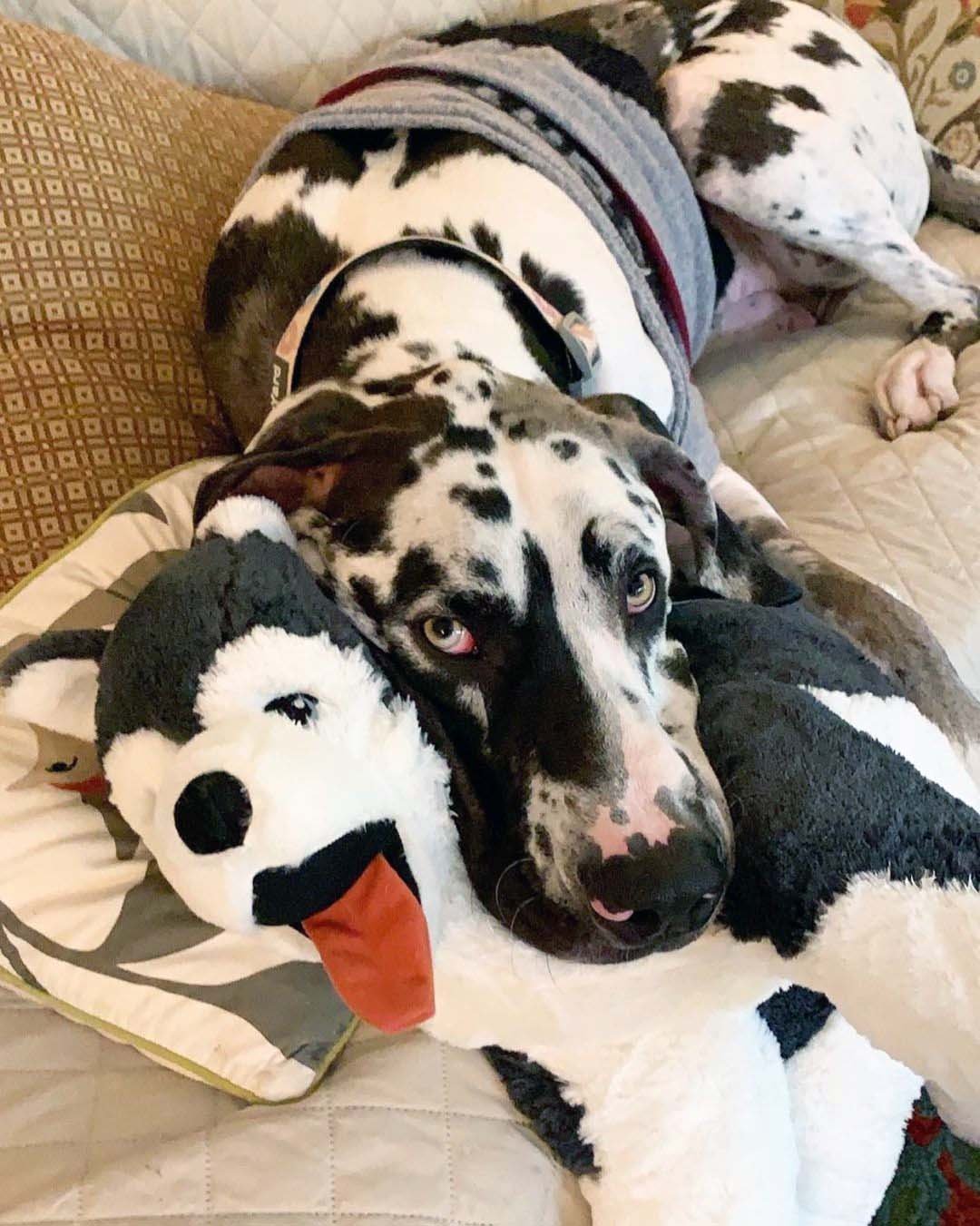 Ryanne wrote in a Facebook post :
"A lot of people think it's crazy how much I love this guy, but he's been with me through it all. He has been with me during my high moments, snuggles with me during my low moments, has had the best adventures and even moved 4 hours from our house to start a new life by my side and I can't wait for him to join me on many more adventures in life.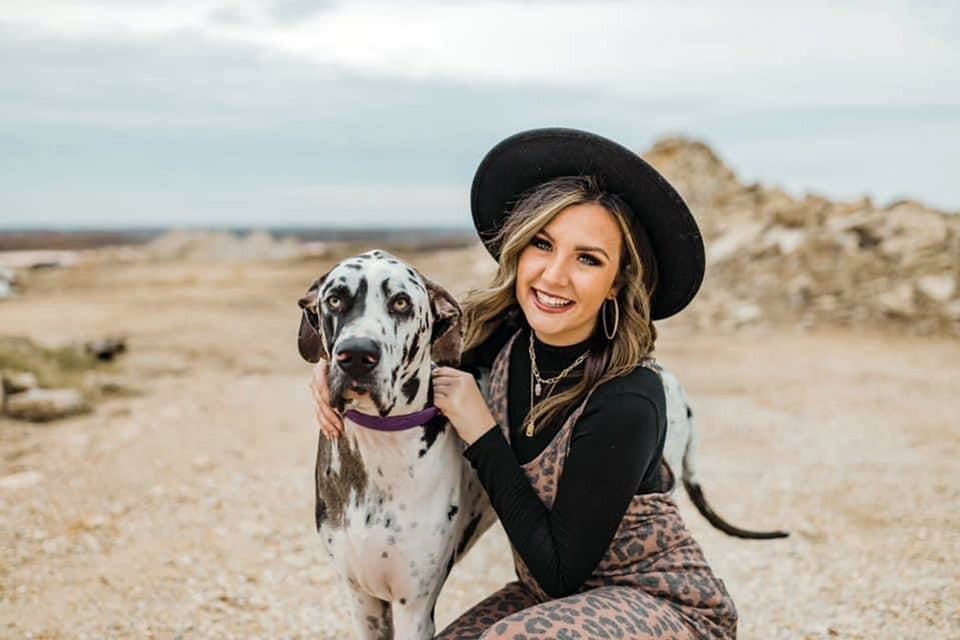 For now, this 150-pound giant will continue to enjoy his life with his beloved family and captivate everyone with his particular and unique way of spreading love.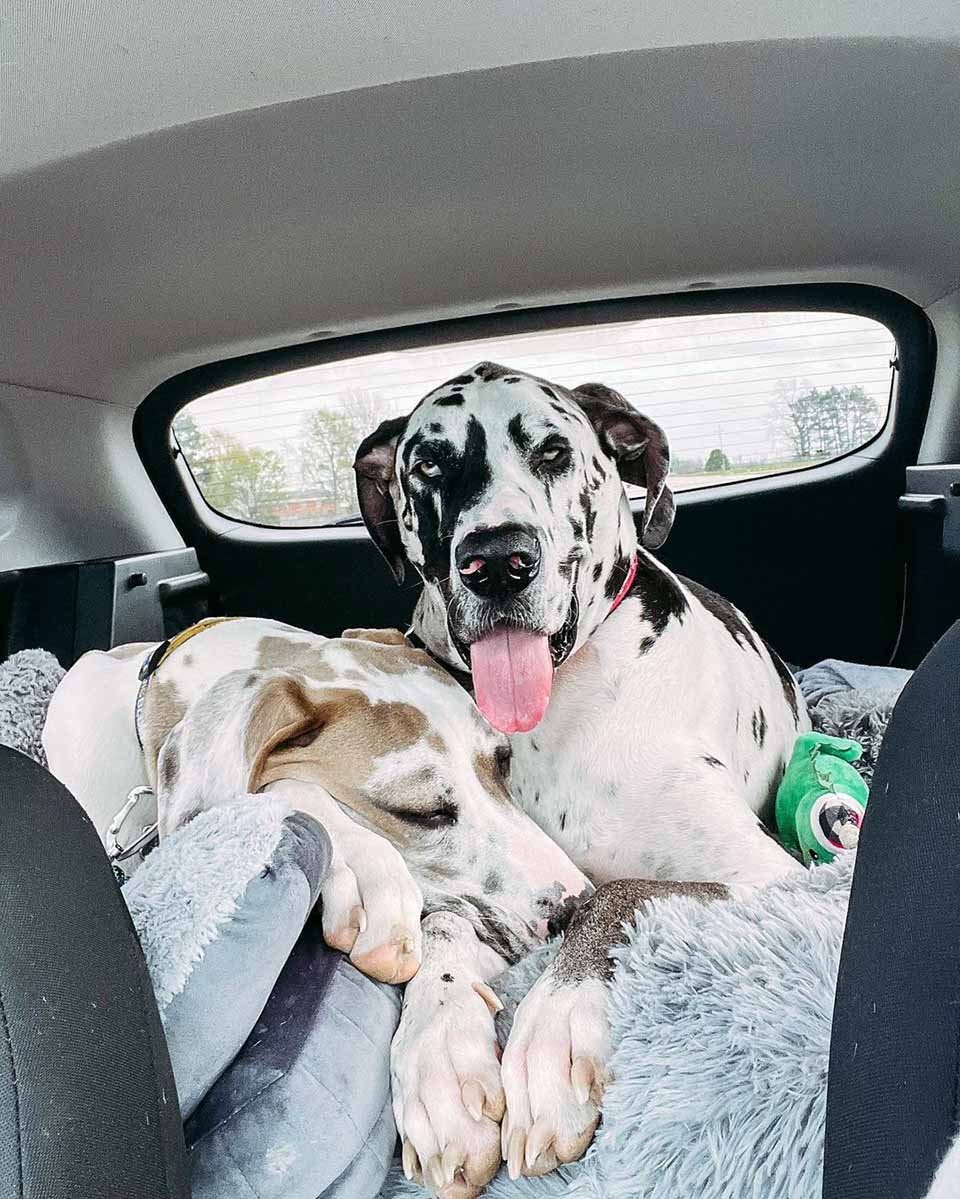 You can follow Hank and his family on his Instagram account .