Woman takes photos of a baby bird splashing happily in the bath she prepared for it
For many people, the beauty radiated by the different species of birds in the world is something very special to see and share. Carla Moore-Williams, who has been installing birdbaths in her yard for the past ten years, was recently struck by photos she took of a baby bird splashing for joy and shared them with her followers.
There are a lot of bird species that live around her, so Carla wanted to create a safe space for the birds, where they can hang out, relax and, in turn, she can have the opportunity to photograph them.
Everything went as the woman expected, but one day, a small blue bird passed through the garden, decided to relax and take a good bath.
WOMAN TAKES PHOTOS OF LITTLE BLUE BIRD SPLASHING AROUND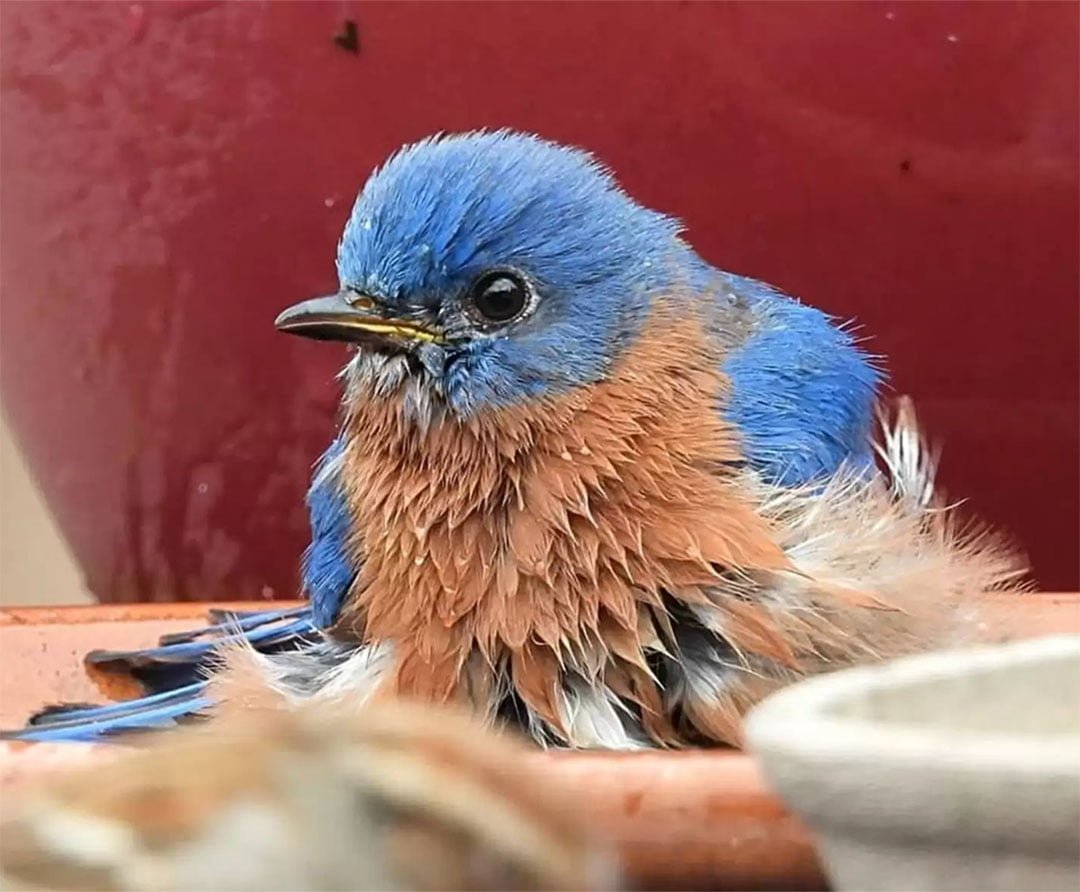 As expected, Carla did not hesitate to take out her camera, excited to be able to take some sweet and elegant photos of the great visitor. What she never imagined is that this visitor apparently had other plans, because she just wanted to enjoy a nice bath.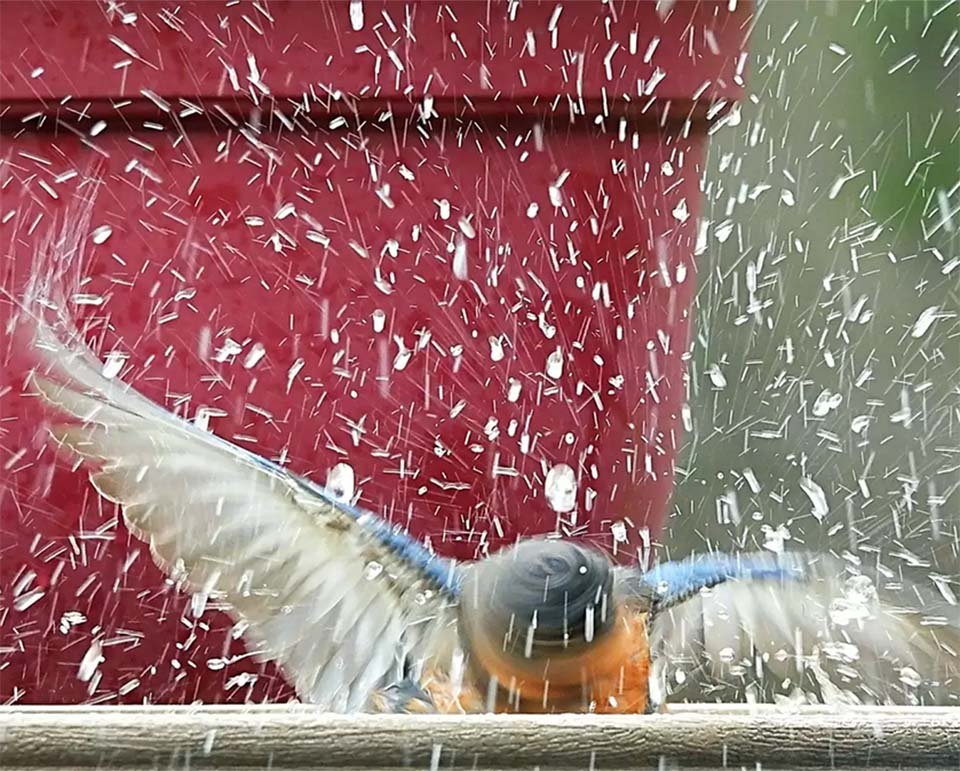 Carla told The Dodo :
"This particular bird is just one of a large population of eastern bluebirds that we have, and I photograph them all whenever the opportunity arises."
While the little blue bird splashed around, Carla took some photos, but everything seems to indicate that the photos did not turn out as she expected. Turns out, the bird splashed around so much that the water flew in all directions and stole the show.
Because of this, the photos became a bit more chaotic and silly, as if it were a comedy photo shoot. Of course, the little bird had a lot of fun in the water, but he had no idea that it had affected Carla's photo shoot.
Despite not being so sure about her photos, Carla decided to share the results and, to her surprise, everyone quickly fell in love with them.
Carla commented:
"I thought the photos were terrible, but they made people laugh and that was perfect."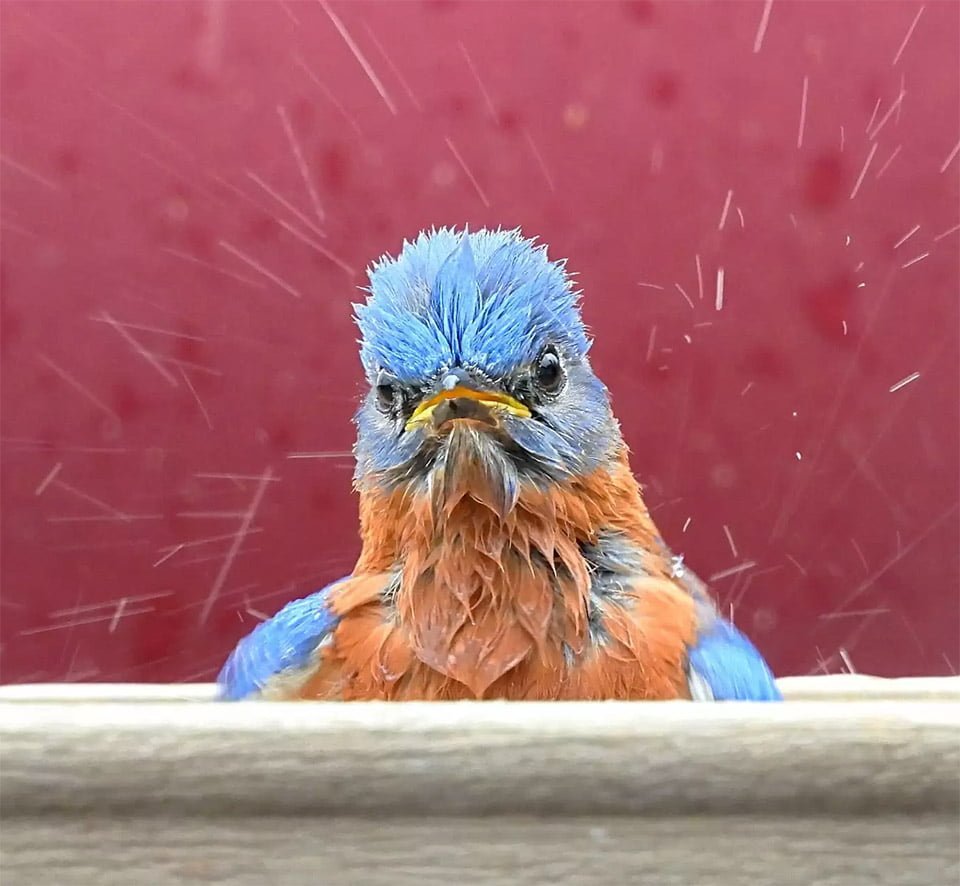 Baby birds are not always the easiest subjects to photograph, but they have proven to make for some very interesting and fun images.