Little fox discovers a woman's garden and decides it's his now
Animals have enough intuition to know when a place is safe to live, and they seem to be almost never wrong, like this little fox who came to Emma Thompson's garden one day and decided to stay.
One day, Emma was in her personal office working hard, and she decided to open the kitchen door to let in some air. At that moment, she had the feeling that she was not alone and she felt that someone was watching her, when she suddenly noticed that something was moving quickly.
Emma told The Dodo :
"Out of the corner of my eye I saw something orange moving next to my leg; at the same time, she saw me and ran out the door ».
LITTLE FOX DISCOVERS A NICE YARD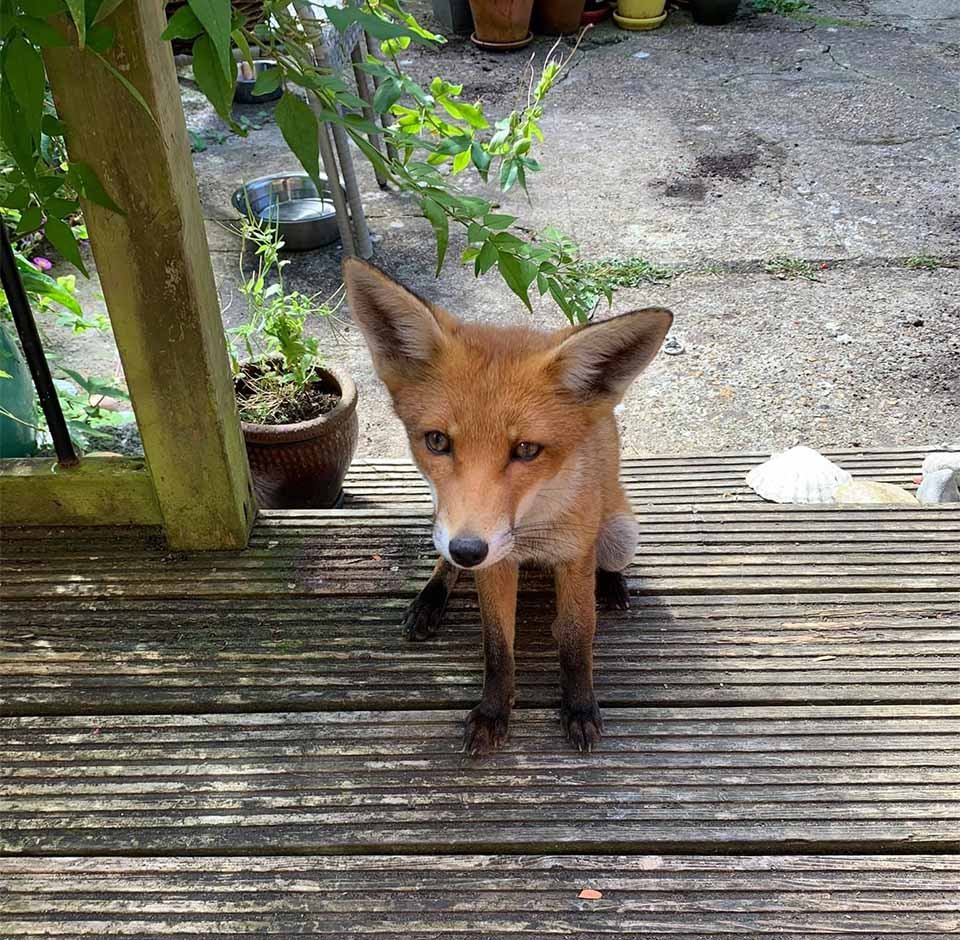 It was a small fox that was prowling the garden and decided to go inside to fully explore the whole place. That day was the first time the woman saw Foxy, but since then she began to appear in her garden every day.
Apparently, Foxy had grown up in a neighbor's garden, but the man wasn't much of a fox lover and decided to destroy his lair.
Foxy had nowhere to go, and while desperately searching for a new safe place to live, he came across the woman's garden.
Emma did not feel uncomfortable with the presence of the friendly little animal, so Foxy decided to stay and become the new owner of the garden.
Since that day, Foxy remains in the woman's garden, and from a distance they enjoy hanging out, observing what each other does.
It didn't take long for the little critter to adjust to his new home, and now he acts as if it had always been his home. Foxy's comfort is so great that she takes a nap on the sofa in the patio, she hangs out with the cats, and sometimes she breaks into the house and steals Emma's shoes.
After making sure this was the perfect place to hang out, Foxy decided to bring his sister over to enjoy the amenities. Now both of them completely own the garden and treat it like their own personal playground and enjoy it to the fullest.
However, although the woman is not bothered by this situation, both animals were sneaking into the house, so she decided to fix the door for cats.
The door was made more difficult to use and the two little foxes couldn't get in, but Foxy didn't seem to like the solution very much.
Emma commented:
"I didn't mind him coming in when he knew where I was, but I didn't want him running around at night and stealing my things. So I decided to replace it. Now no matter how hard I try, the flap won't open."
The woman is aware that Foxy and her sister are wild animals, so she tries to keep her distance to prevent them from becoming dependent.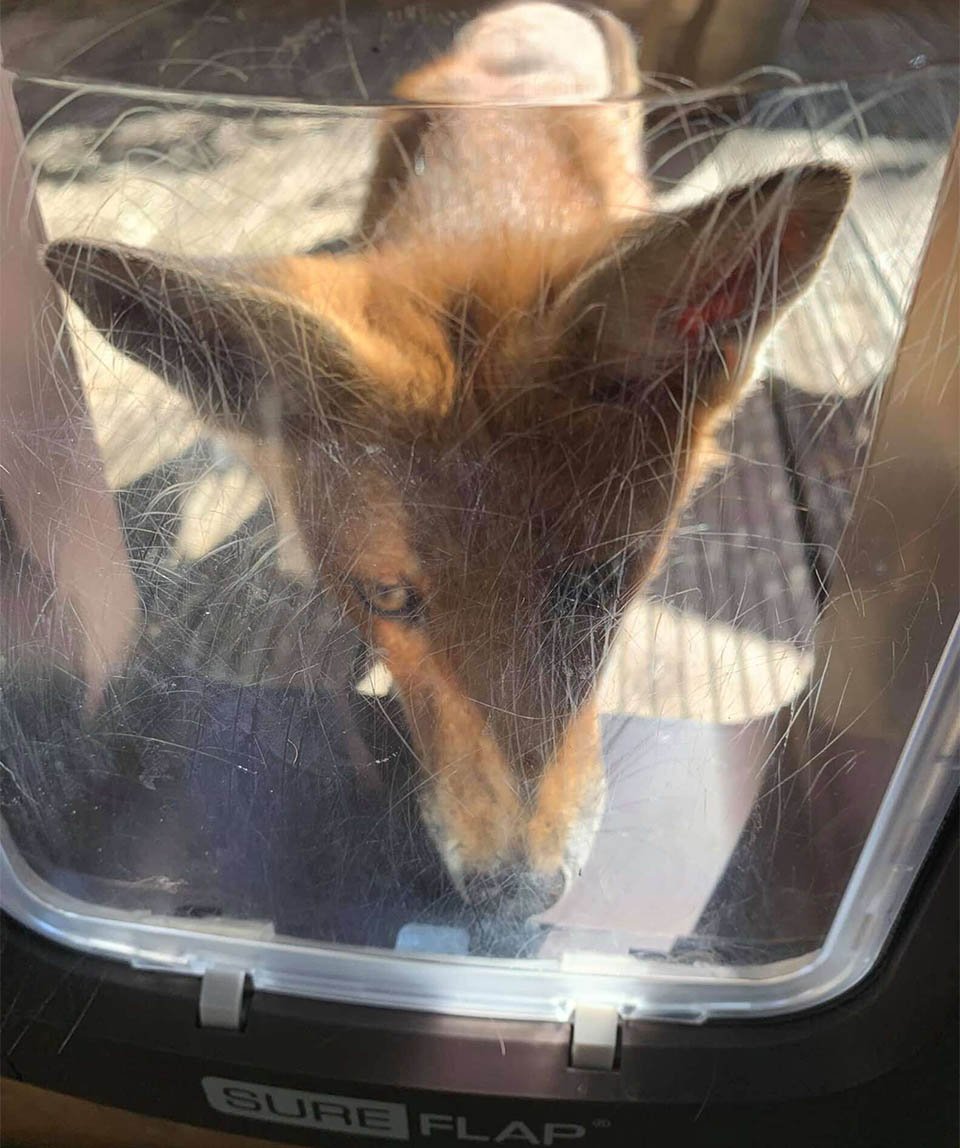 But it seems that Foxy has other plans and always tries to get a little closer to get other kinds of benefits, like some food.
Emma added:
"I've never petted them, but Foxy has sniffed me many times and once wrapped his tail around my legs."
Although the woman clarifies that the little foxes continue to distrust humans, because they run if they move too fast or raise their voice.
Foxy and his sister are about 4 months old, they are still very young, so they always want to be calm and safe. They were just looking for a safe place to grow and be themselves, luckily they found the perfect place to do it.
Emma said:
"COVID means I am working from home. Taking photos and videos of them in my garden is my favorite hobby."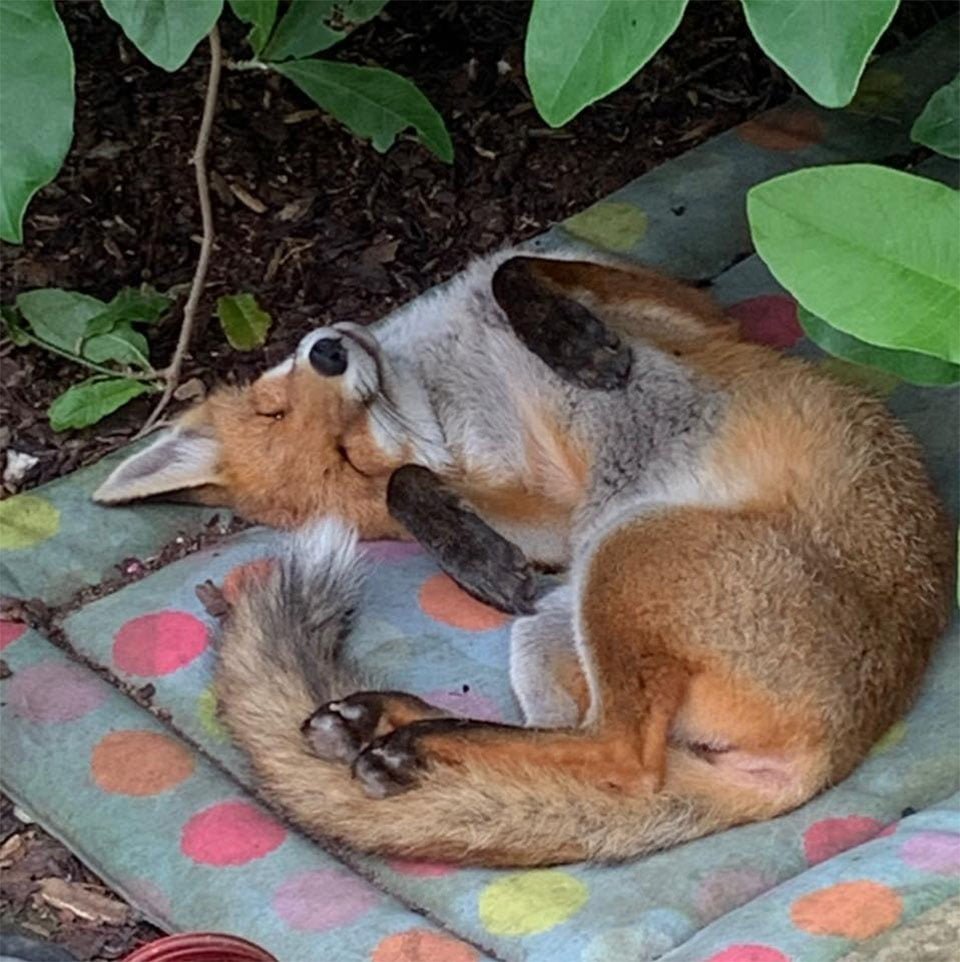 Emma is undoubtedly very honored that Foxy has chosen her garden as a safe place and will continue to enjoy her company.