Rescued chicken has the sweetest way to wake up her brother to play
This older bulldog named Gus never imagined that a chicken would become his sister and best friend, but ever since Lucky, a Cochin breed hen came into his life, the pair have been inseparable, and Lucky follows his brother wherever he wants. go, even wakes him up with a sweet kiss when he needs attention.
Chandler Choate, the mother of Lucky and Gus told The Dodo :
"She doesn't intentionally try to wake him up very often. But if he is in the same room, she always insists on being next to her. Her happiest place is sleeping next to him."
The two have created the sweetest bond, they eat together, sleep together, and also have common hobbies like looking out the window and trick-or-treating.
RESCUED CHICKEN WAKES HER BROTHER WITH A KISS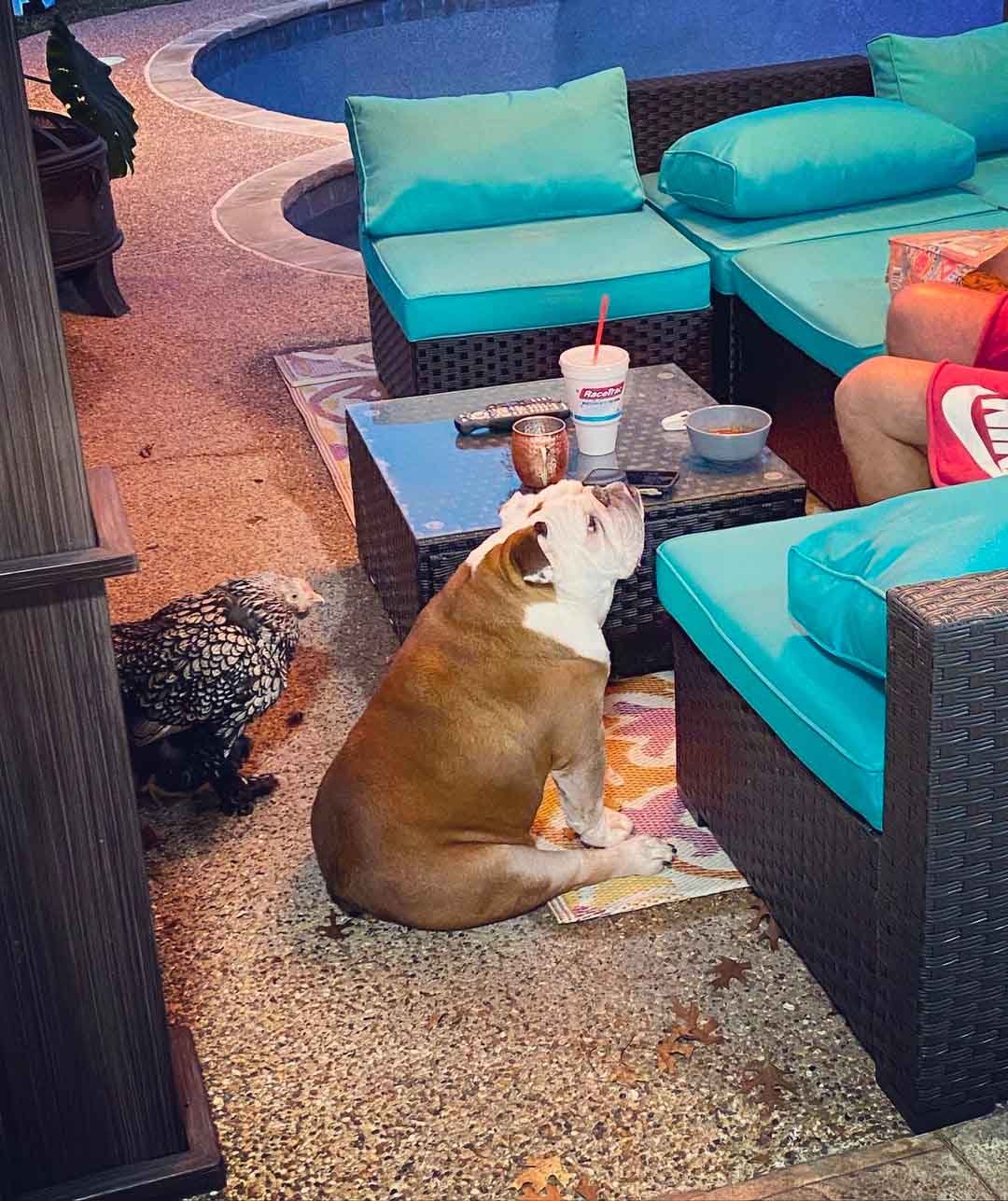 Chandler thinks his hen sleeps more than average, because of his brother Gus. And he also thinks that Lucky only does these things with Gus, since it's special only with him.
She said:
"She follows his example. The closer she lets her get to him, the happier she is. When we looked at my mother-in-law's dog in the past, Lucky had nothing to do with her. She just loves and trusts Gus."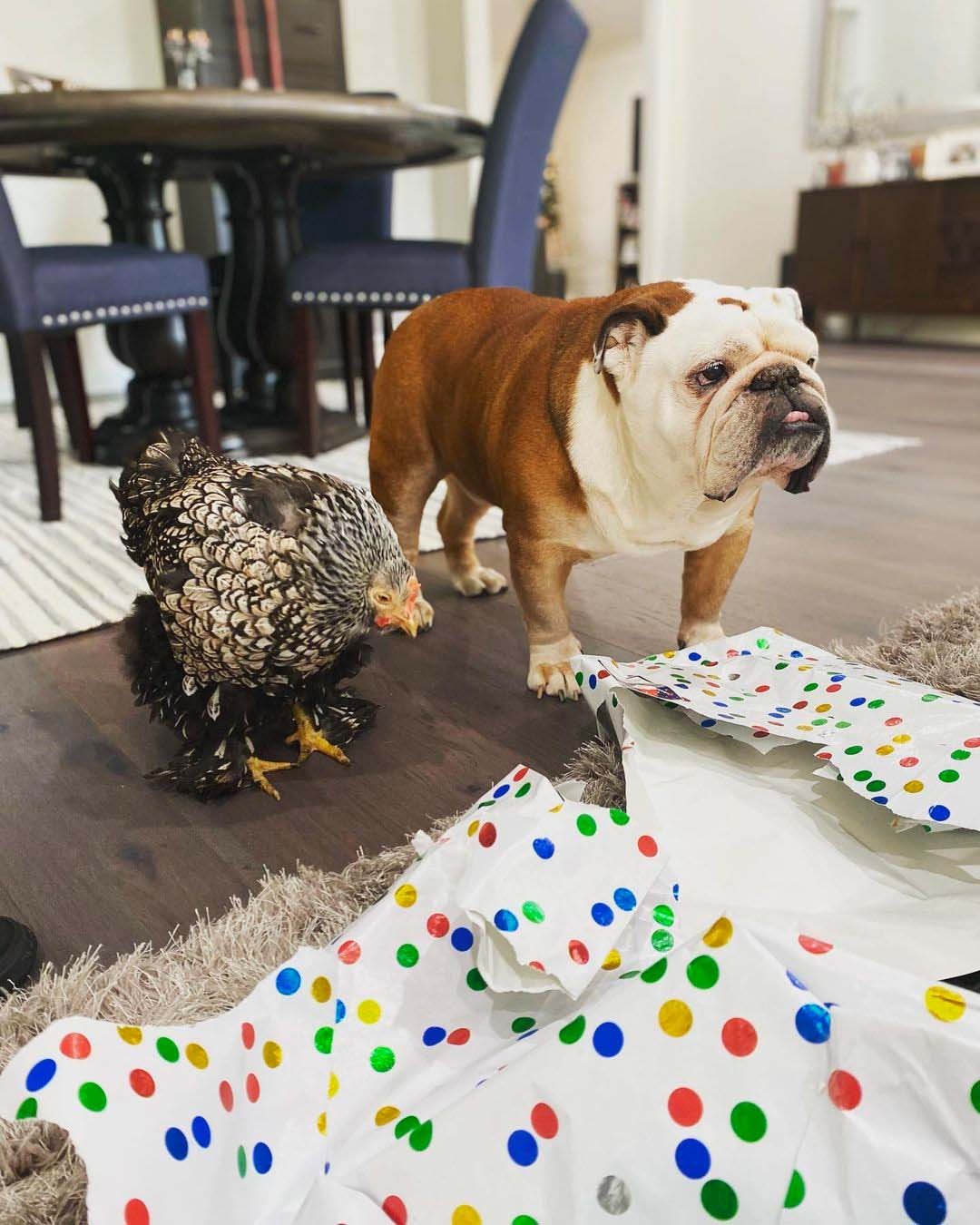 The woman says that the chicken can even grab fliers faster than Gus sometimes, but it really comes down to, if Gus is doing something, Lucky wants to do it too.
View this post on Instagram
Chandler said:
"If he goes out, she wants to go, and if he's finished and wants to go back in, so does she."
Chandler and her husband decided not to have children, so Gus and Lucky take that place. They adopted the bulldog when he was two years old and he had been adopted a couple of times before, but he was returned by the other families because they considered him a rambunctious dog, who liked to chase cats.
Chandler said:
"But it was absolutely perfect for us and it was love at first sight."
For his part, Lucky lived in the countryside with Chandler's father, where he shared a home with 20 other hens, but the man needed to reduce their number since he was presenting health problems that were a priority.
Lucky was born with a "crooked neck" and a "lazy eye", which made things even more complicated. And since the other chickens teased Lucky a lot, Chandler decided to adopt her, having no idea how Gus would react.
The hen is now 5 years old, and is very happy to share with Gus and the family. Furthermore, they are loved like any human child. She loves to wake her brother up with a soft kiss to go play.
Check out the wonderful moment:
View this post on Instagram
Chandler said:
"I really adopted her to help her survive, but she has helped us so much more in return. My dad and I shared a very strong bond and connection with all animals throughout my life. The joy and laughter we share over this special little hen, and the fact that I still have her, makes me feel like a little part of my dad is still here with me. I know he would be very happy."
Gus and Lucky have been a wonderful addition to this family, who now don't see a life without them, and their antics have made everything better.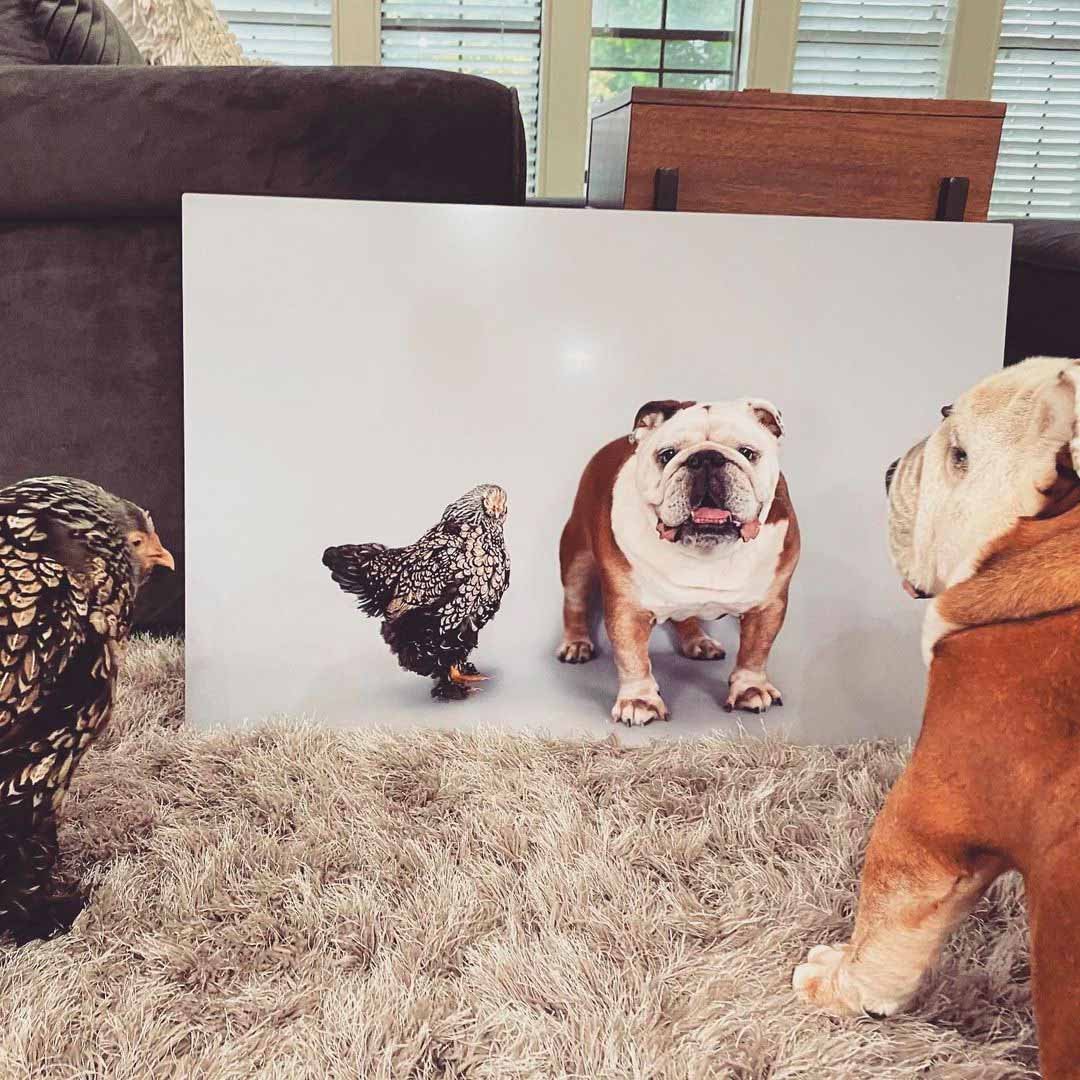 Chandler added:
"They really make me proud just for being themselves. They are touching the lives of so many. I often wish everyone could meet them in person and see how truly wonderful and special they are."
You can follow the adventures of Lucky and Gus on Instagram and TikTok .