Delivery man was shocked after the food he was carrying suddenly disappeared
Roseilson Melo left the restaurant where she works in Mocajuba, Brazil, like any other normal day to make some home deliveries, but she never imagined the surprise she would get that day, nor that the person responsible for her confusion would be a dog.
The man packed the food in his insulated backpack and rode his motorcycle to make the delivery, but when Roseilson arrived at the house, he left the backpack open, unaware of what would happen next.
The delivery man knocked on the door to make his delivery and while that was happening, a very cunning and curious dog about the smell of food that came out of the bag that had just fallen to the ground, took it with his snout and left the place, taking advantage of the fact that The delivery man turned his back on him. When Roseilson went for the food, it had mysteriously disappeared.
DELIVERY MAN IS AMAZED THAT THE FOOD DISAPPEARED
Tharles Costa, the owner of the "Delícias de Francisca" restaurant, says that the delivery man was "robbed" when he went to the intercom to call the customer. Without knowing the whereabouts of the food, Roseilson was unable to explain the reason for its disappearance.
Tharles told G1 :
"The customer didn't think the food was gone. The delivery man came [back] here bewildered, not knowing what to do. We decided to go to the location and ask about the video from the security cameras, [and] that's when we saw everything that happened."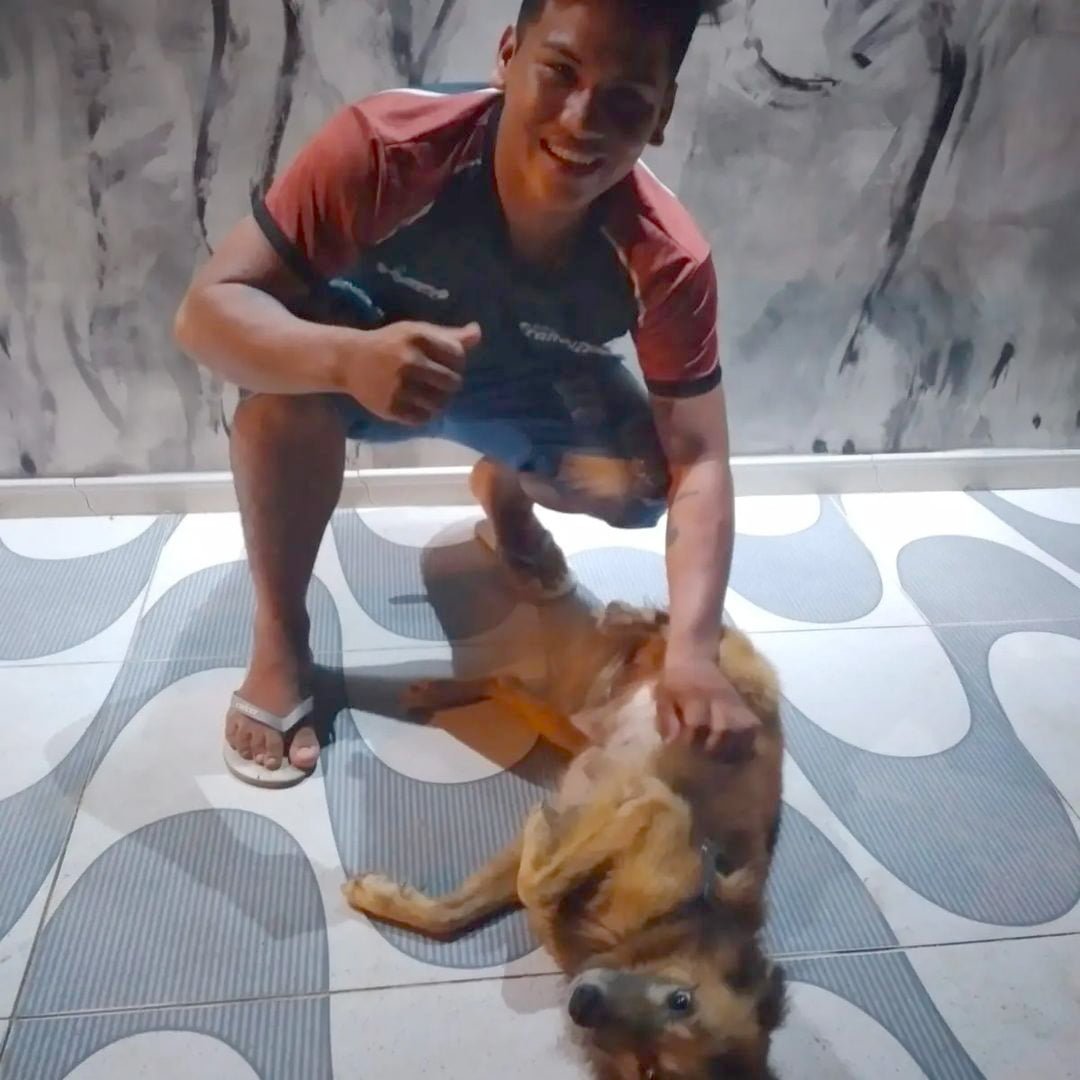 Fortunately, everyone took the matter with humor, and even the video went viral on social networks. And after all the fuss, they found the whereabouts of the dog that he was very well received, and that he also has a family.
Indeed, the dog was not going to miss an opportunity as tasty as the one that just happened to him, and he only used the typical logic of any dog, that once the food falls on the ground, it belongs to him.