Beautiful reaction of a puppy to see the world clearly for the first time
Luca had been living on the streets before being taken in by Animal Care Centers NYC . It was there that Katie Schneller met him and fell in love with the little rescue dog right away, visiting him daily after work.
Shelter staff advised Katie not to adopt him due to his condition, but she had already formed a great connection with the 4-year-old puppy and knew she had to bring him home.
Katie told The Dodo :
"The rescue center staff actually tried to discourage me from adopting him because they said he was too anxious and high energy and blindness would only make that worse. I assured them that I was up for the challenge."
RESCUED PUPPY SEES THE WORLD CLEARLY FOR THE FIRST TIME
After some time of being in her forever home, the woman noticed that Luca's eyesight was getting worse and worse. The pup was bumping into things, and after an incident that landed him urgently at the vet, she decided it was time for surgery.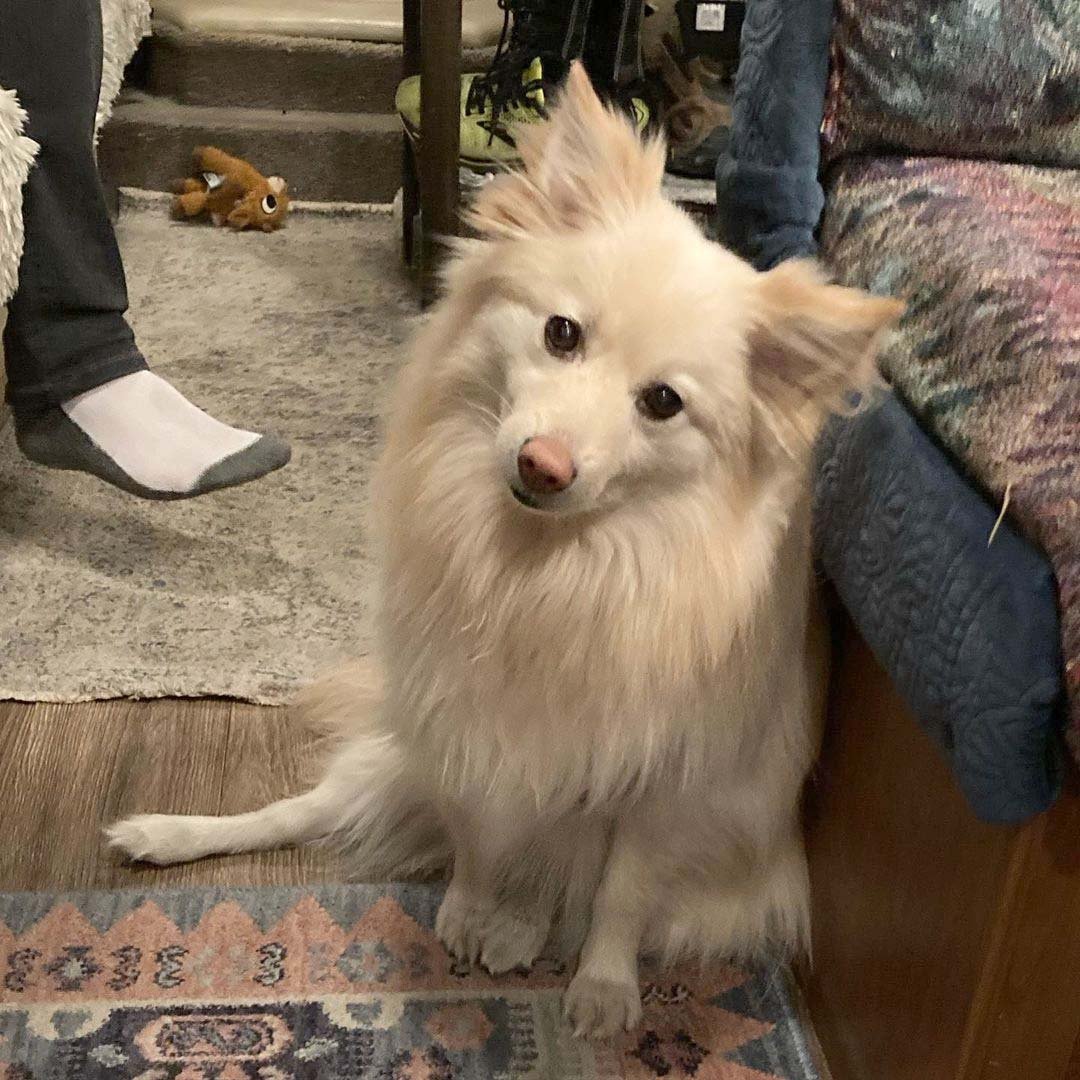 Luca never saw the world like other dogs, everything was a blur to him because of the cataracts. But thanks to eye correction surgery, Luca's life would change completely, for the first time he would be able to see things around him clearly, even see how much Katie loves him.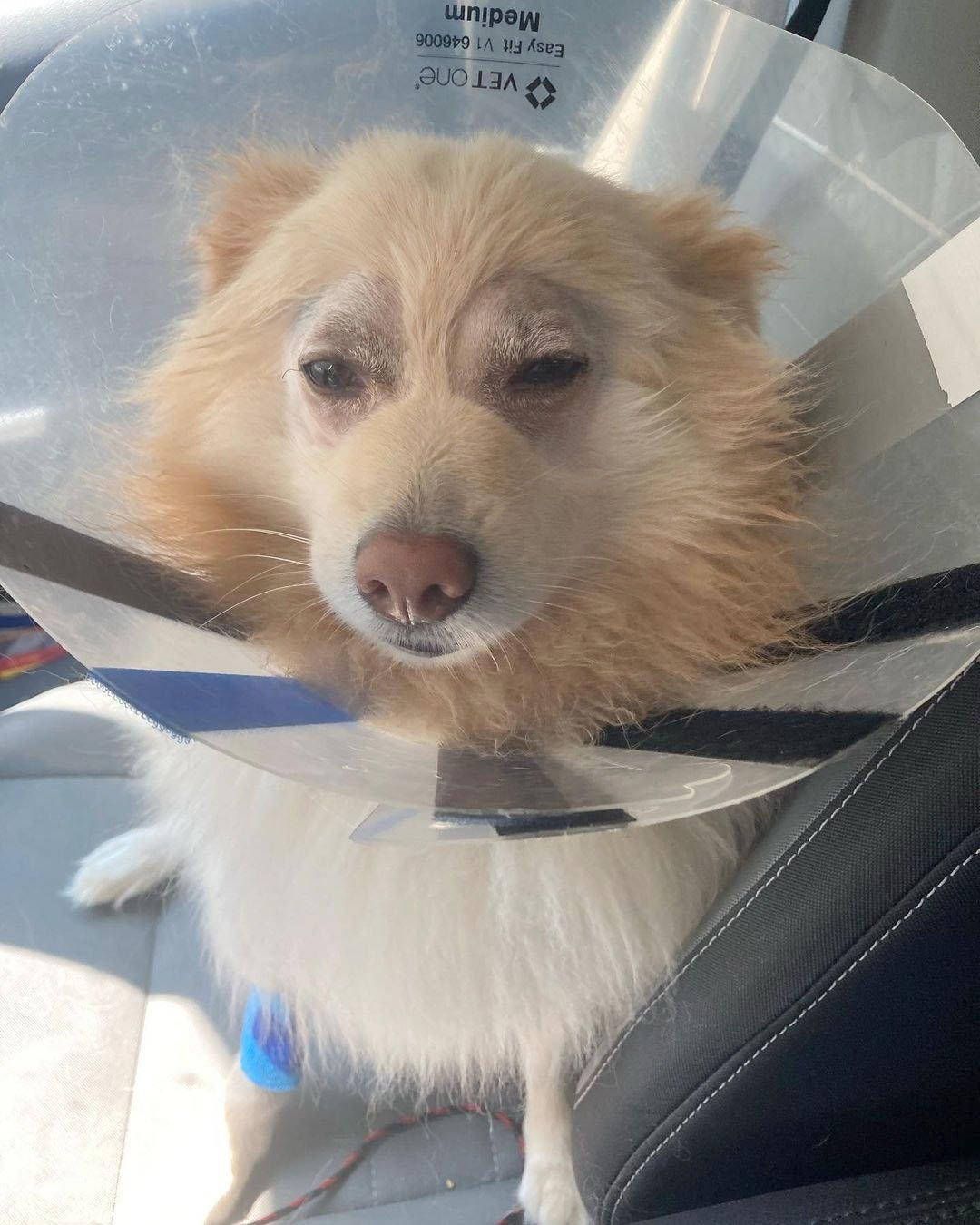 After the surgery, the vet warned Katie that it could take up to a week for Luca to see clearly.
Katy said:
"He looked so happy in the car but he was still very swollen and kept his eyes closed most of the time. He slept most of the day and only took light walks ».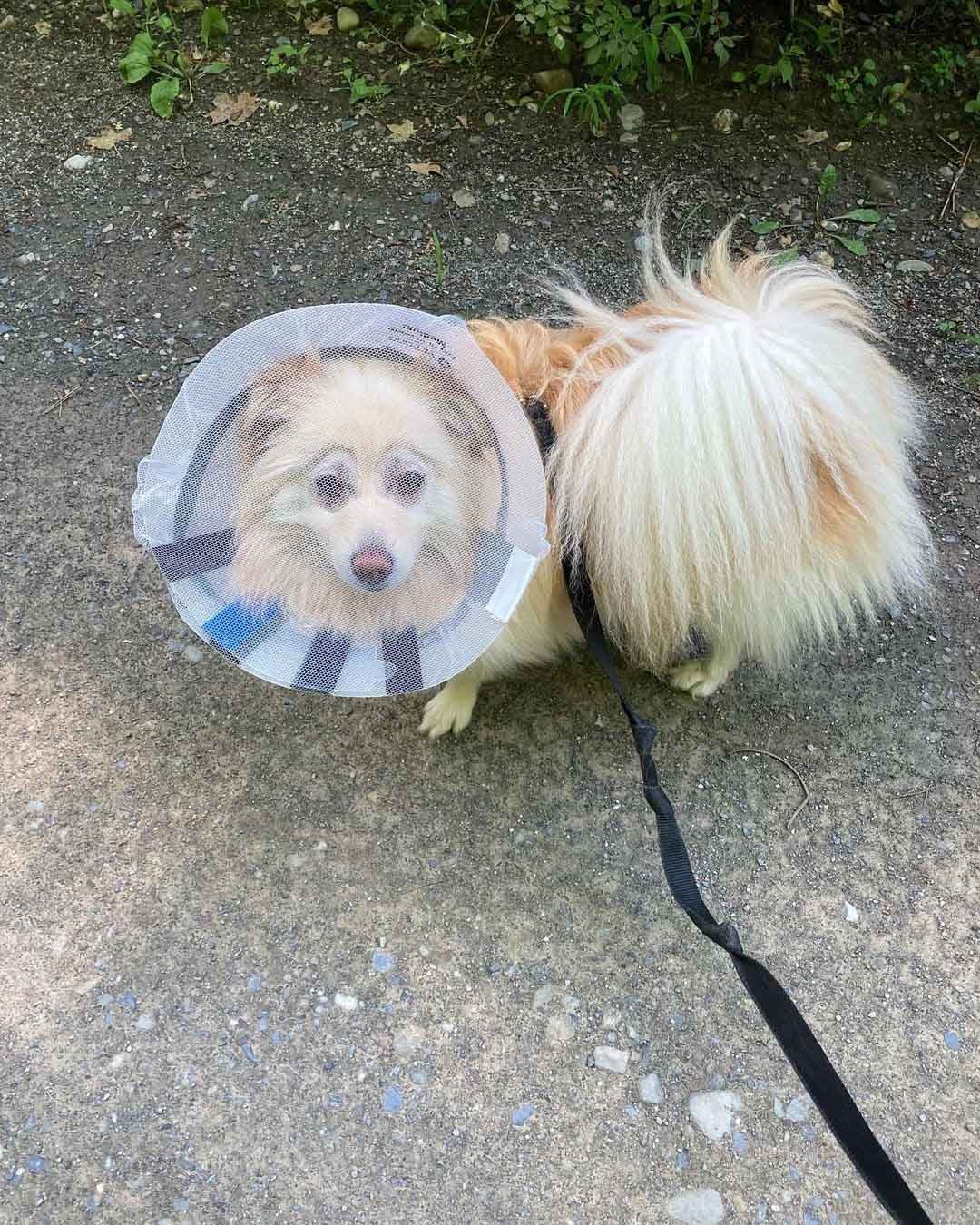 But on the third day of recovery, Luca was ready to return to his normal life, and this time he could see the beauty of the new world around him.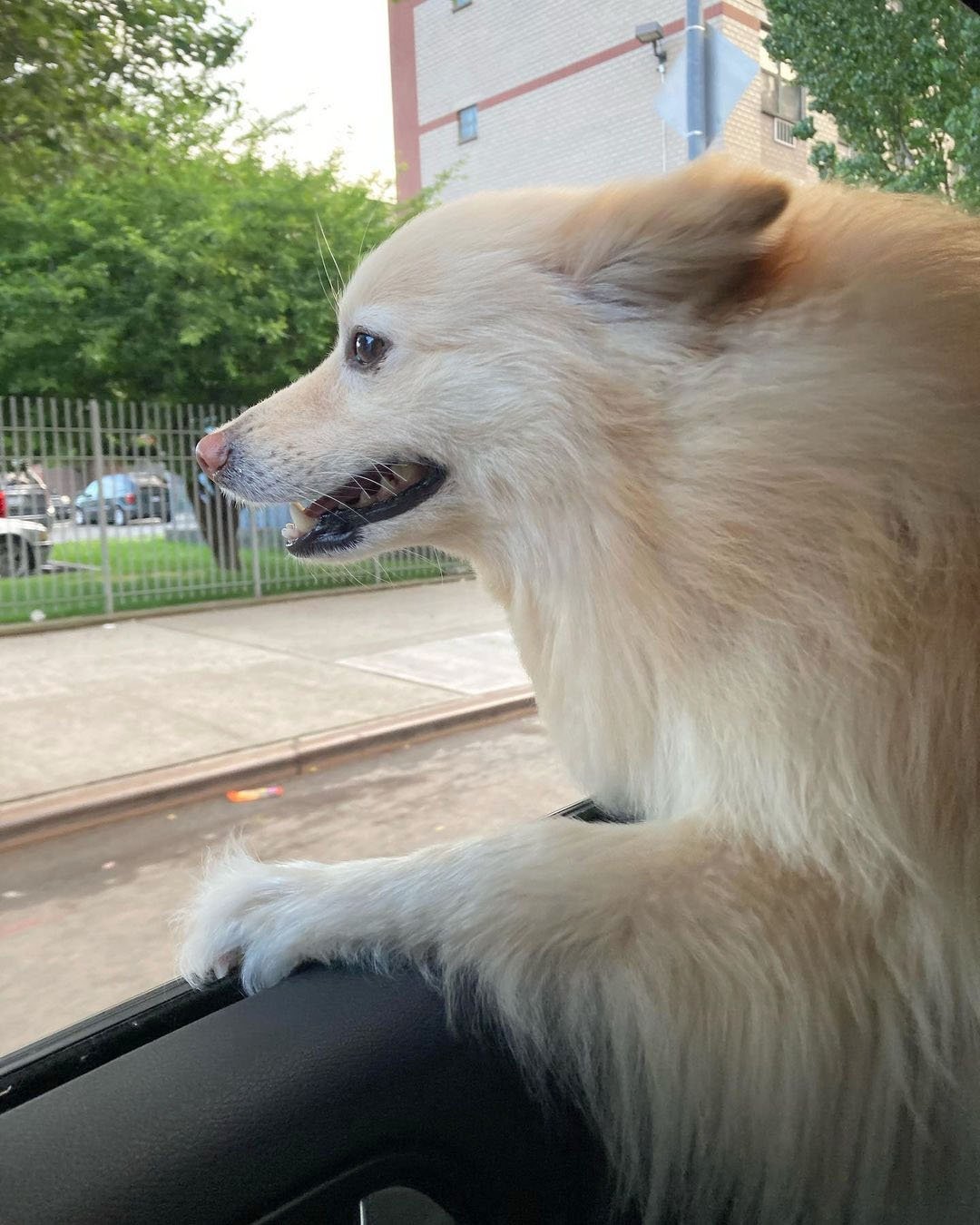 Katy said:
"We went on our normal walk, but instead of running with his nose to the ground and smelling everything, he was taking a few steps, stopping and just looking around. It was so beautiful. He kept turning his head to make eye contact with me and giving me his big dog grin."
Luca was amazed to see so clearly the path he used to walk with Katie, and he seemed very happy.
Check out the wonderful moment:
View this post on Instagram
She added:
"He would sit in the middle of the road and look up at the trees, then walk to the edge of the road and stare at the river with his mouth open. I actually interpreted it as completely amazed. This is a dog that never stops moving, [and he] just sat and watched for minutes at a time."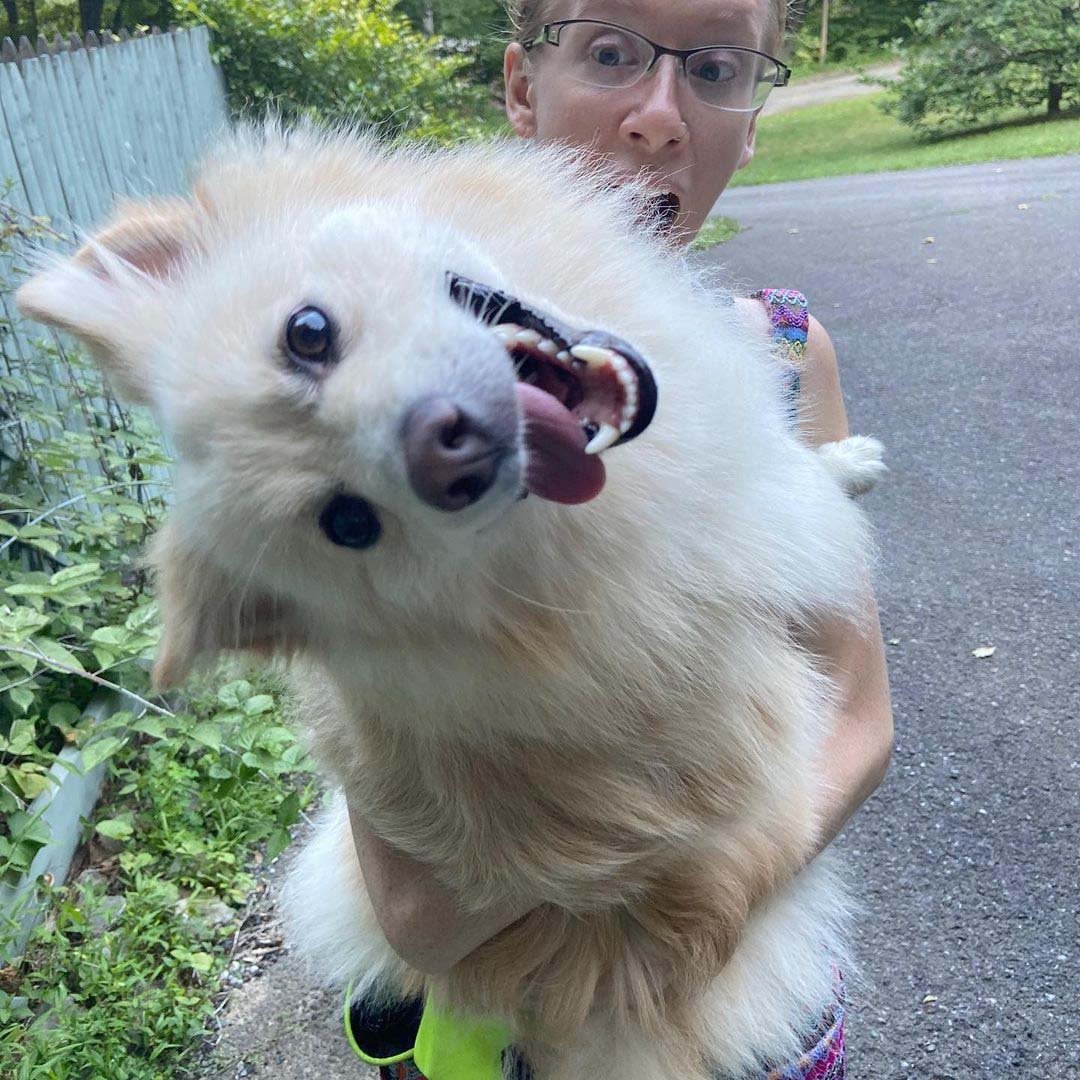 Luca is very happy to have come into Katie's life, and even more now, as he can see how much he makes her happy.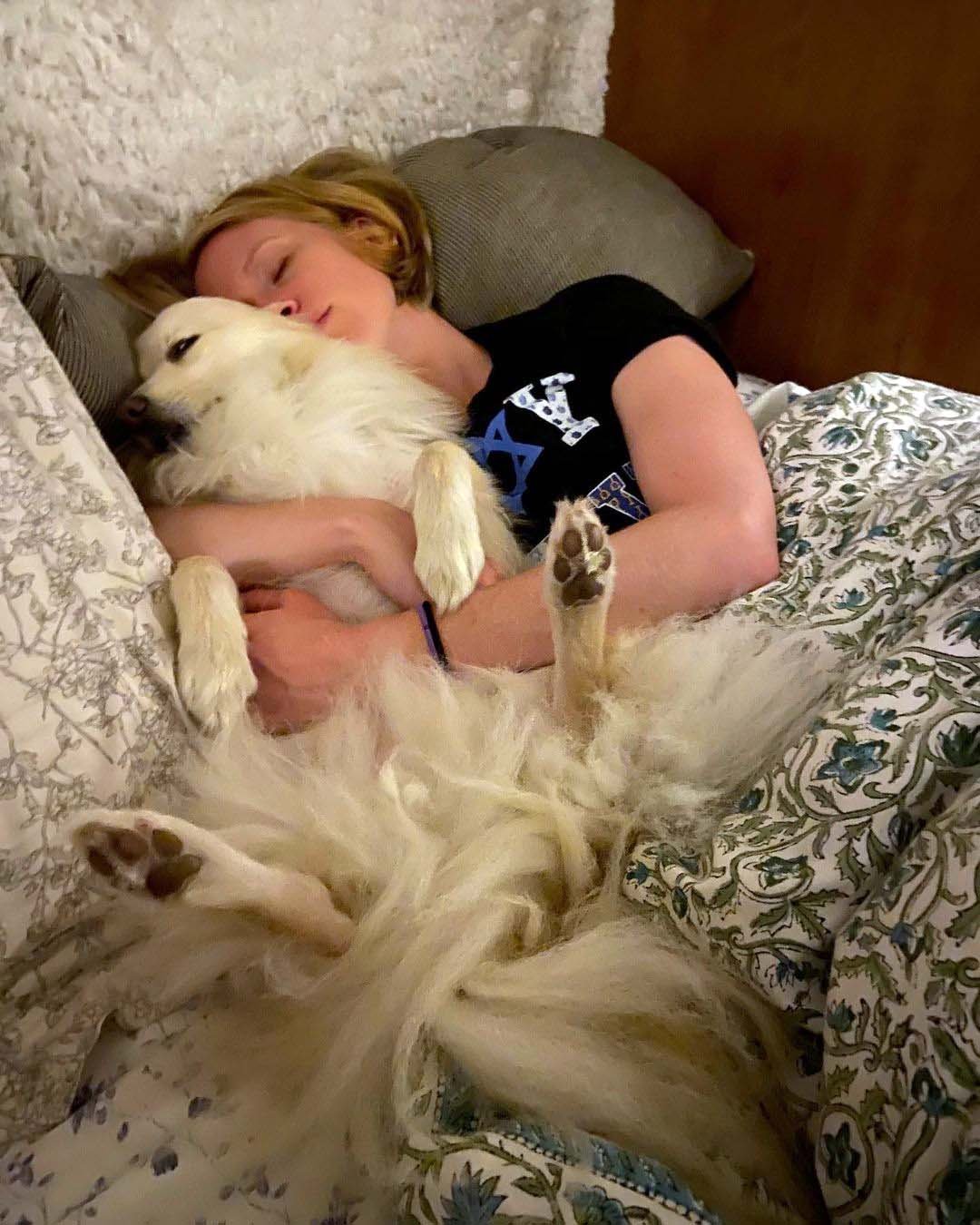 Katie finally said:
"He is an amazing dog. I have had dogs before, but Luca is special. He feels like my soulmate. He is the most affectionate, intelligent and happy puppy I have ever met. He loves everyone and has brought so many wonderful people into my world. I love him in ways that are hard for me to put into words… each day is more than the last."
View this post on Instagram
There is no doubt that this dog is the happiest of all, and if he was before, now he is even happier. Luca is enjoying every day in the company of Katie and her family. They are so lucky to have each other.