Beagle rescued from a farm linked to animal experiments gets his first toy and won't give it up
A few months ago , nearly 4,000 experimentally bred beagles were rescued from cruel research, testing and inhumane breeding practices at Envigo, a beagle breeding center in Cumberland, Virginia.
In the hatchery, the animals were in terrible conditions, similar to those in a prison; they were denied food and water, sickened and mistreated, and some ended up dying as a result of the very circumstances to which they were subjected. Those who managed to survive were taken to testing laboratories.
The United States Department of Justice intervened, culminating in the closure of the hatchery facility. So The Humane Society of Broward County , along with 120 other shelters and rescue centers, offered their support to help find new homes for these dogs.
RESCUED BEAGLE GETS HIS FIRST TOY AND WON'T PUT IT DOWN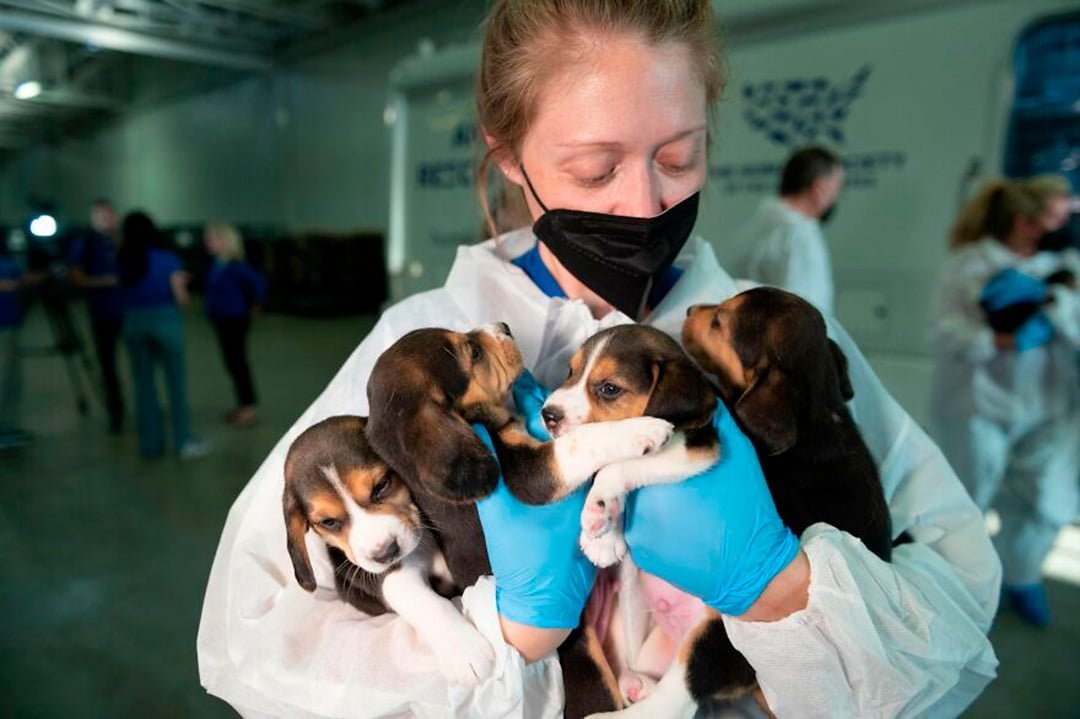 One of them was Froggy, a lovable little dog who had never had his own stuffed toy in his life, let alone a bed. When he arrived at the shelter, rescuers provided him with a comfortable bed and a stuffed frog for his entertainment, which he happily treasured from the start, and never let go of again.
Susan Leonti, especialista en marketing digital de The Humane Society of Broward County, dijo a The Dodo:
"[He] carried his stuffed frog in his mouth for hours while moaning with delight."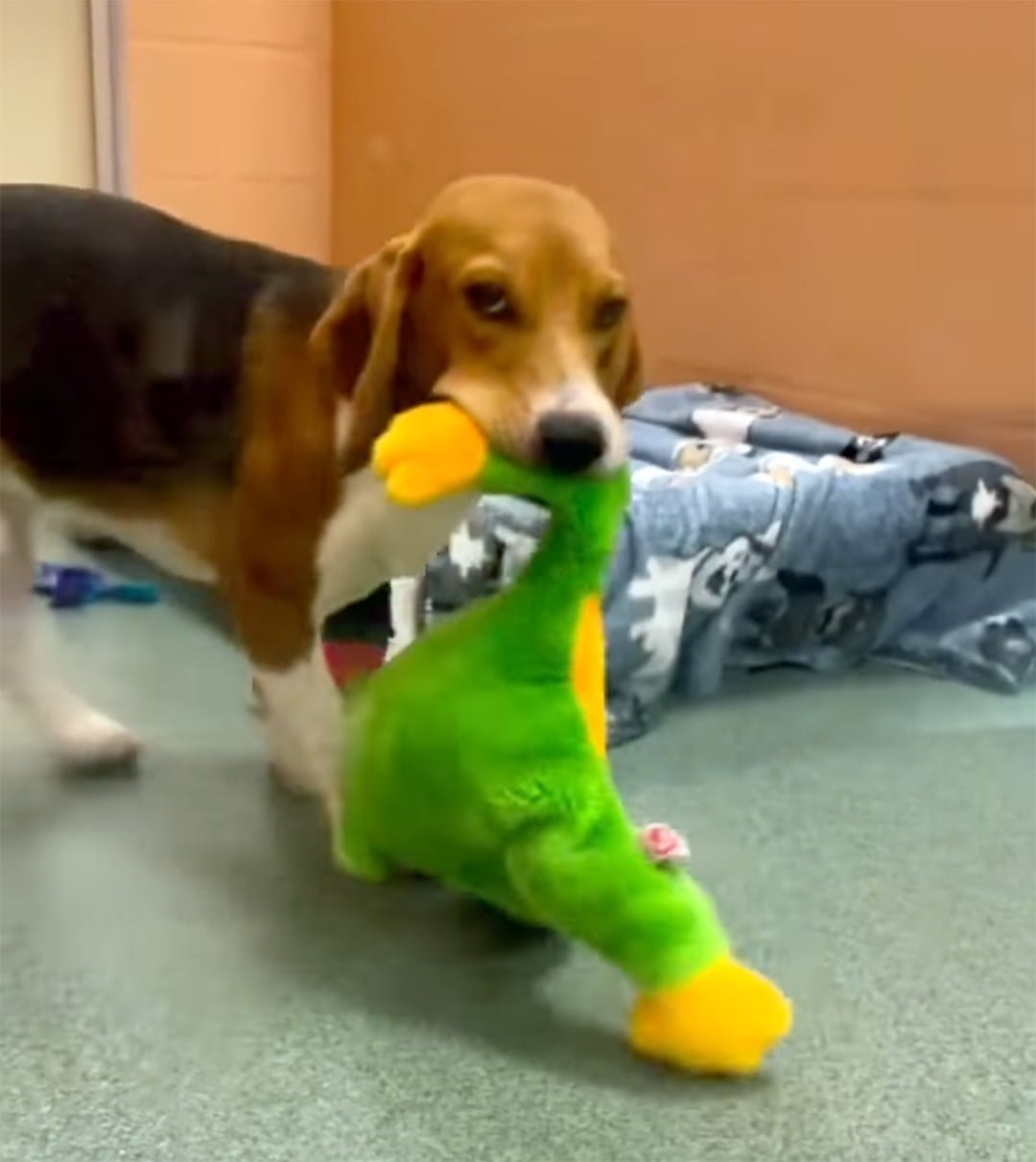 Susan added:
"When the beagles arrived at our shelter, they had no names, just numbers that were tattooed on their ears. When we got to Froggy's kennel, she had a stuffed frog in her mouth that she refused to put down. We were so impressed by her reaction that we decided to name it after her beloved toy."
The little dog held his toy as if it were a pacifier, and was always found with him between his teeth. When it was laundry day, he would replace her frog with another toy until it was clean, and immediately return to her. It was his consolation.
Froggy finally found his forever home and left the shelter. Of course, he took his frog with him, although now he is not worried that someone will take away his precious toy because he knows that in his new home and new life there are many more things to know and enjoy.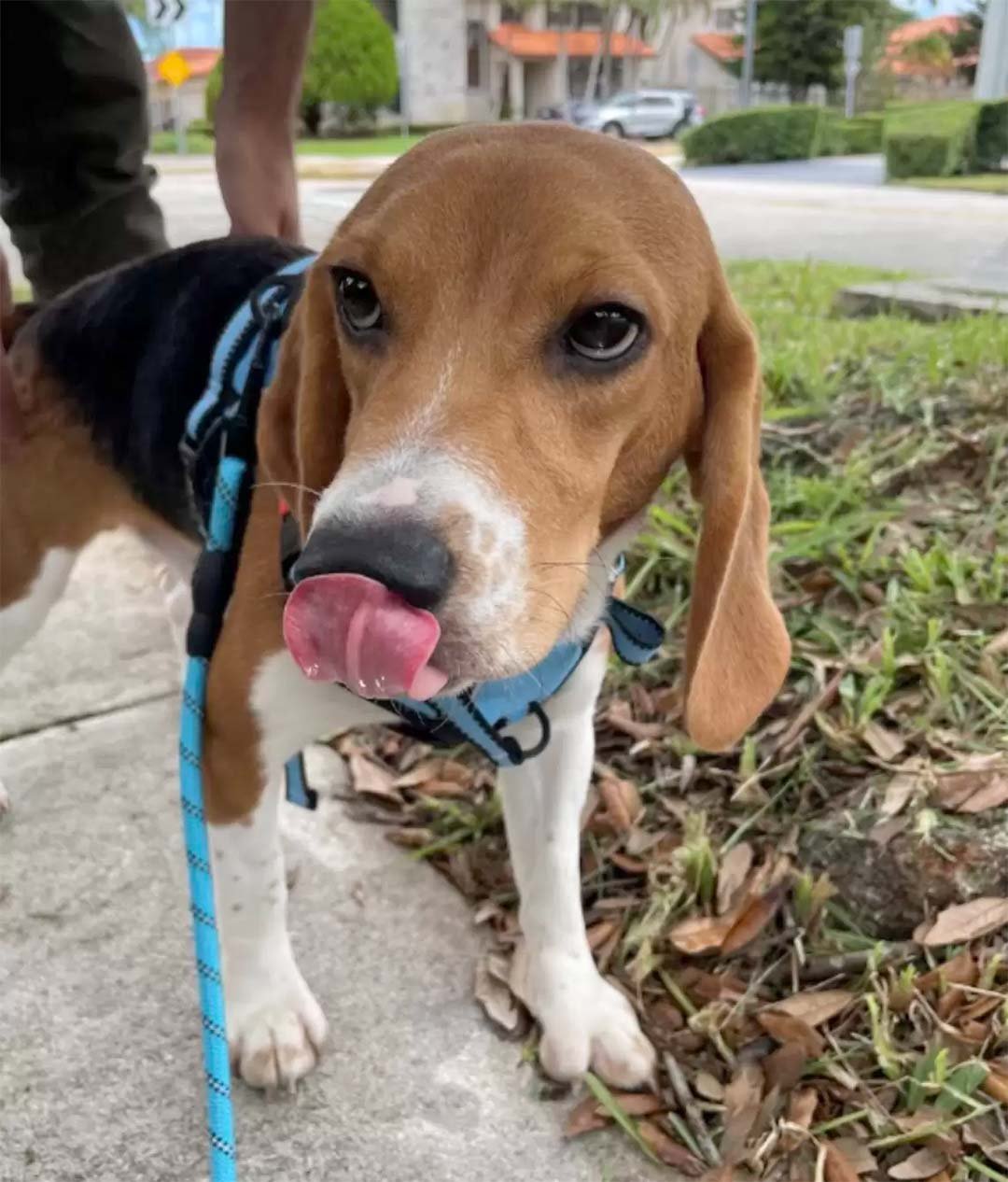 Thanks to everyone involved in rescuing these dogs, Froggy and many more animals are now safe, and can enjoy a second chance at life, alongside families who love them, and never be alone again.
To help more dogs like Froggy, you can make a donation to The Humane Society of Broward County .