Cat finds a group of kittens that follow him and won't take no for an answer
Jasper is an adorable orange tabby cat who has a soft spot for kittens in need. Ever since he came into the life of Kelsey Minier, her adoptive mother, this feline has been helping her take care of the rescued kittens that she fosters as a volunteer.
Kelsey recently welcomed six newcomers to her home. To her surprise, the fluffy little kittens immediately decided to approach Jasper and competed with each other for his attention and love.
Jasper was surrounded by these curious boys who followed him wherever the cat went. Kelsey couldn't shake her amazement at the sight of them, as just a few weeks before these kittens had been so shy they would take refuge in the corner of a cage.
TABBY CAT FINDS A GROUP OF KITTENS FOLLOWING HIM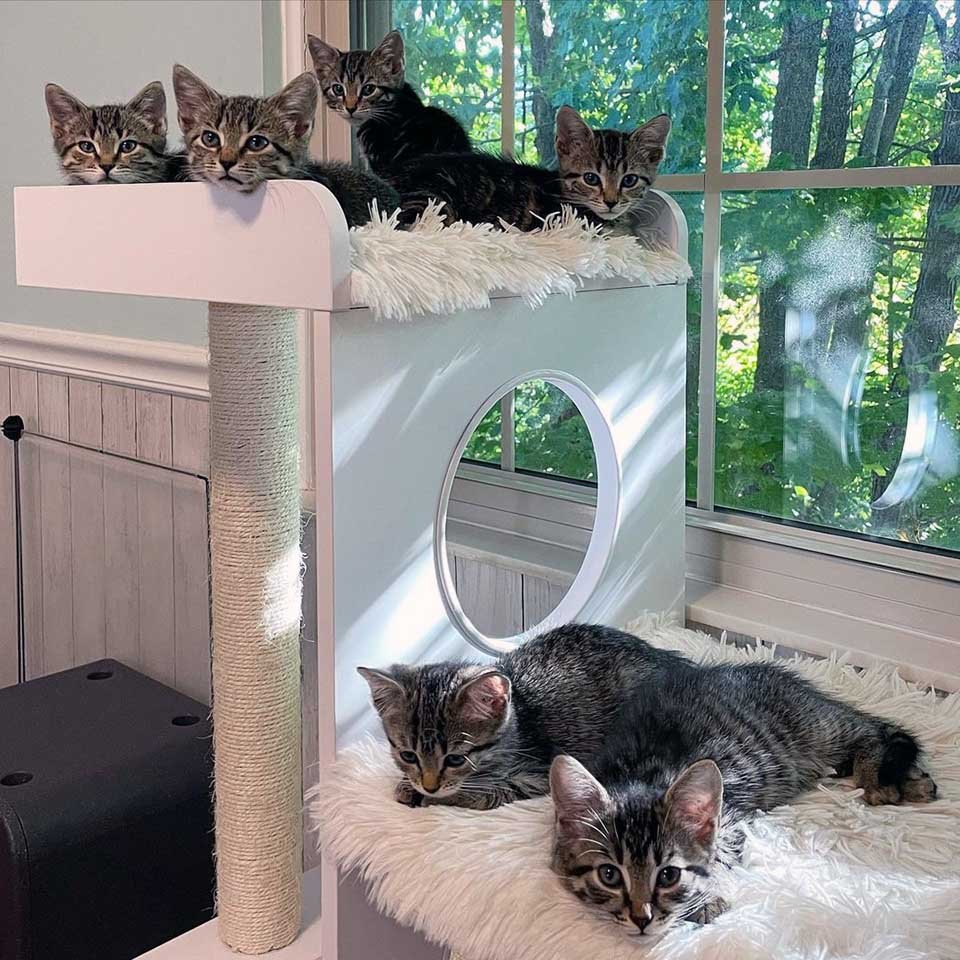 The six kittens came to the Humane Society of Hamilton County , Indiana, United States some time ago, in search of a better life. There they were placed with volunteer foster Jennifer at New Kittens on the Block , to help them socialize.
The six felines named Wally, Mac, Cashew, Pistachio, Almond and Hazelnut soon came out of their shells and began to play and explore the corners of their new home.
Jennifer told Love Meow :
"While I have noticed that kittens feed on the fear of others, they also feed on the bravery of others. It just took one to start eating while I was in the pen for everyone to realize it was okay and join in. It's been the same with playing time."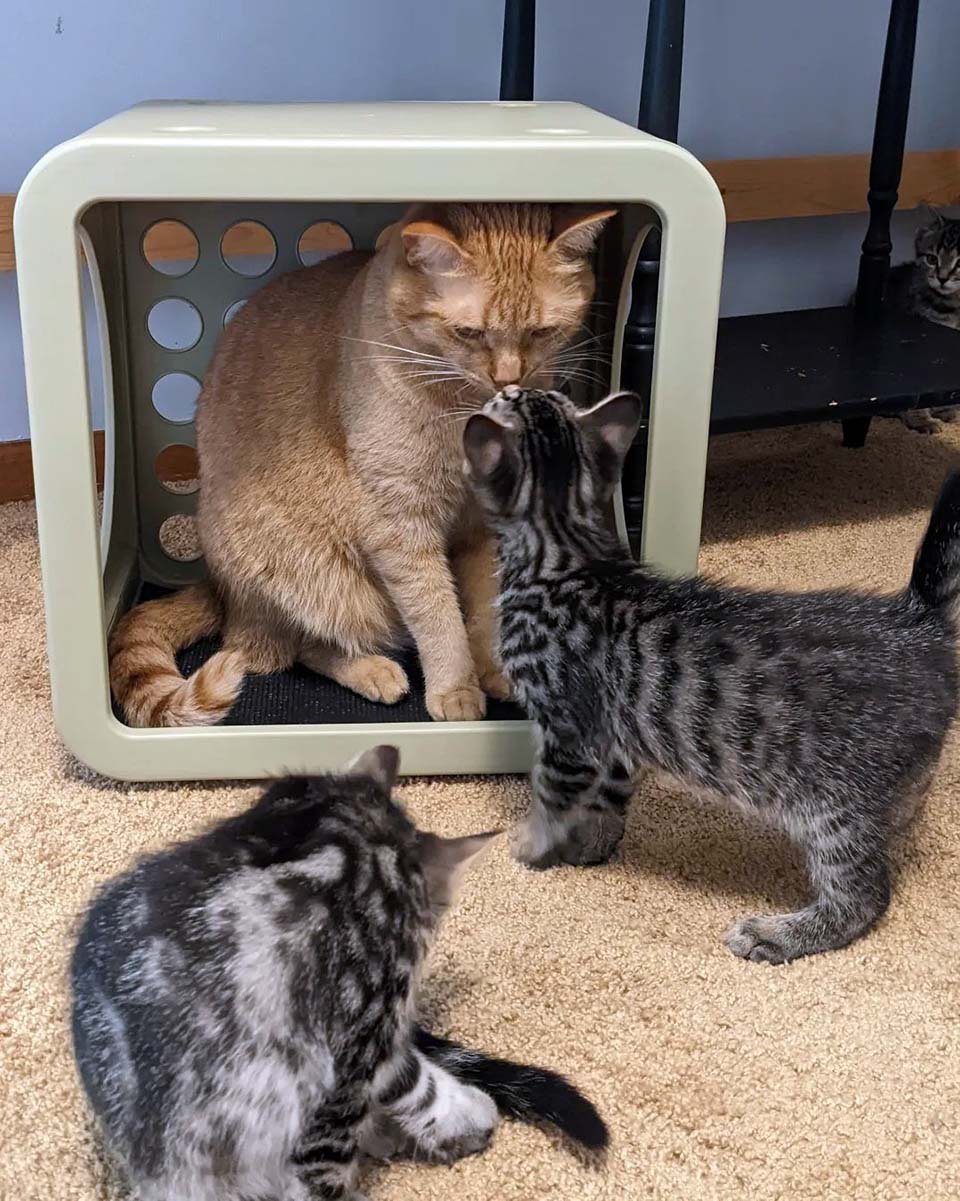 Jennifer noticed that the six kittens were always running after their resident cats, looking for a little attention, huddling under their bellies or hugging them from the sides, always trying to get as close as possible.
When Jennifer had to go out of town, the cats stayed over at Kelsey's house and met Jasper there. The tabby kittens were excited when they found out there was a cat in the house.
Kelsey remembers:
"Jasper noticed there were kittens in the room, so he sniffed at them under the dresser. They all immediately emerged and rubbed themselves on him."
View this post on Instagram
It was only a matter of time before the kittens surrounded Jasper and wouldn't let him get away from them.
Kelsey tells:
"I was definitely overwhelmed at first as there were six of them. He ended up showing them that the best place in the room was the wooden cube in front of the window».
Jasper immediately moved to a higher platform, so the kittens could approach him, one at a time, while the others waited their turn.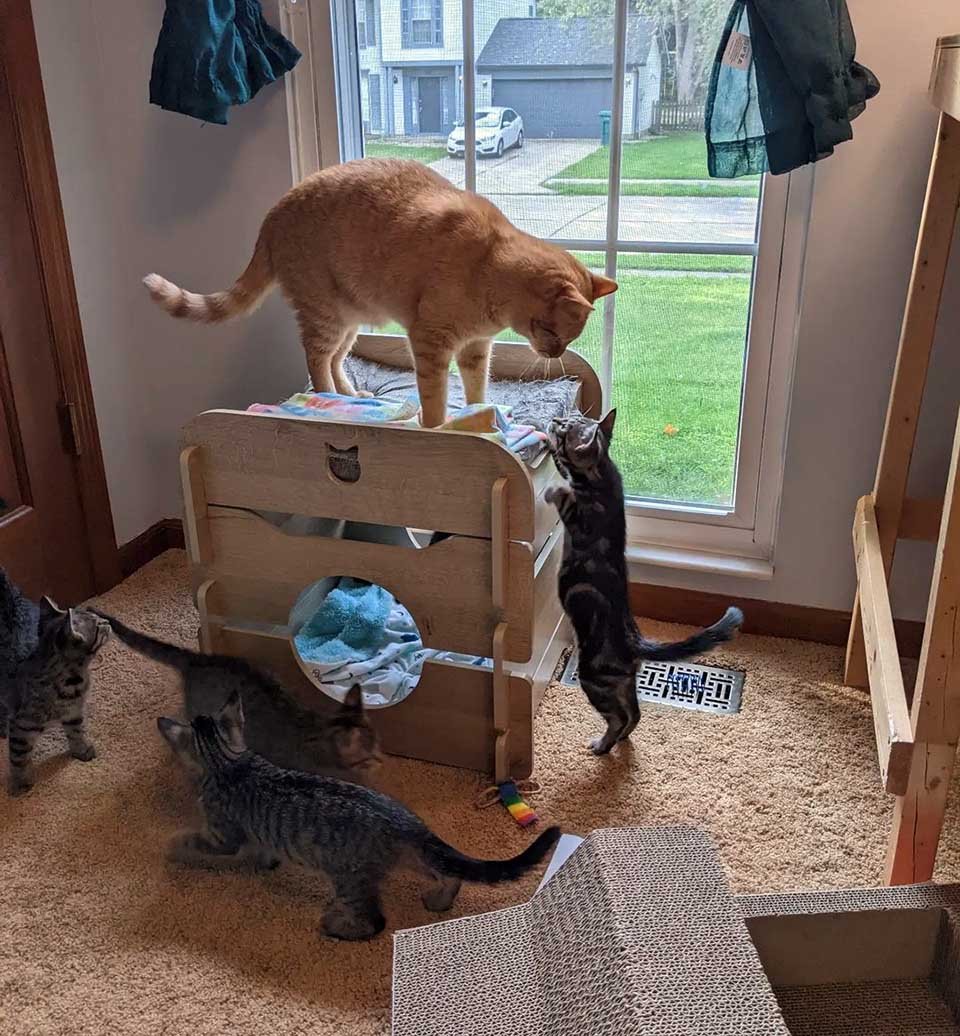 The cats were ecstatic and immediately all started their purr motor as Jasper wrapped his paws around them and gave them a good bath with his tongue.
There is no doubt that Jasper had a very busy weekend taking care of the six loving kittens. And of course, he was glad to have a break after they all returned to their foster home.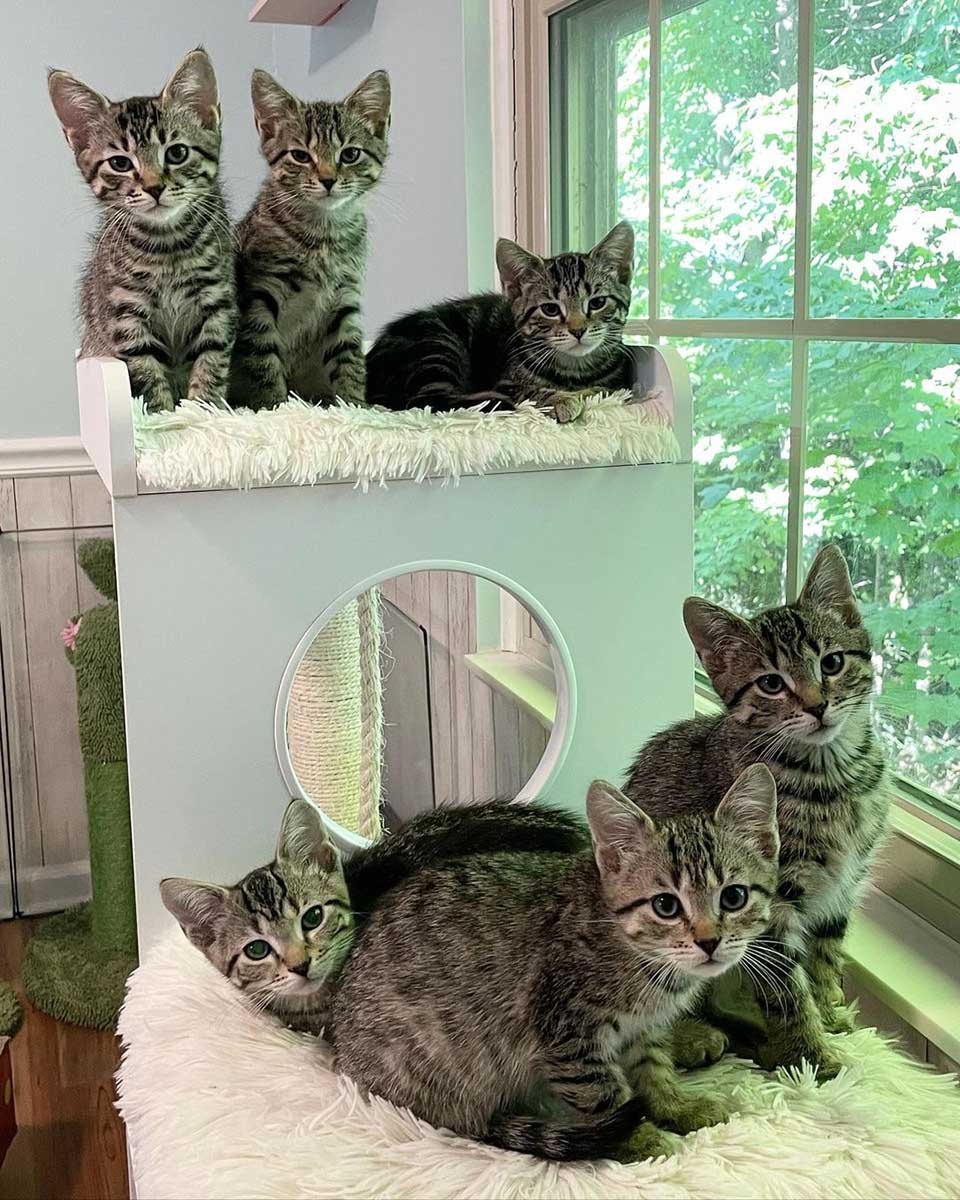 Thanks to the care of the volunteers at the rescue center and the great advantage of having two foster homes and three loving resident cats, these felines are growing up safe and strong and will soon be ready to find their loving forever homes.